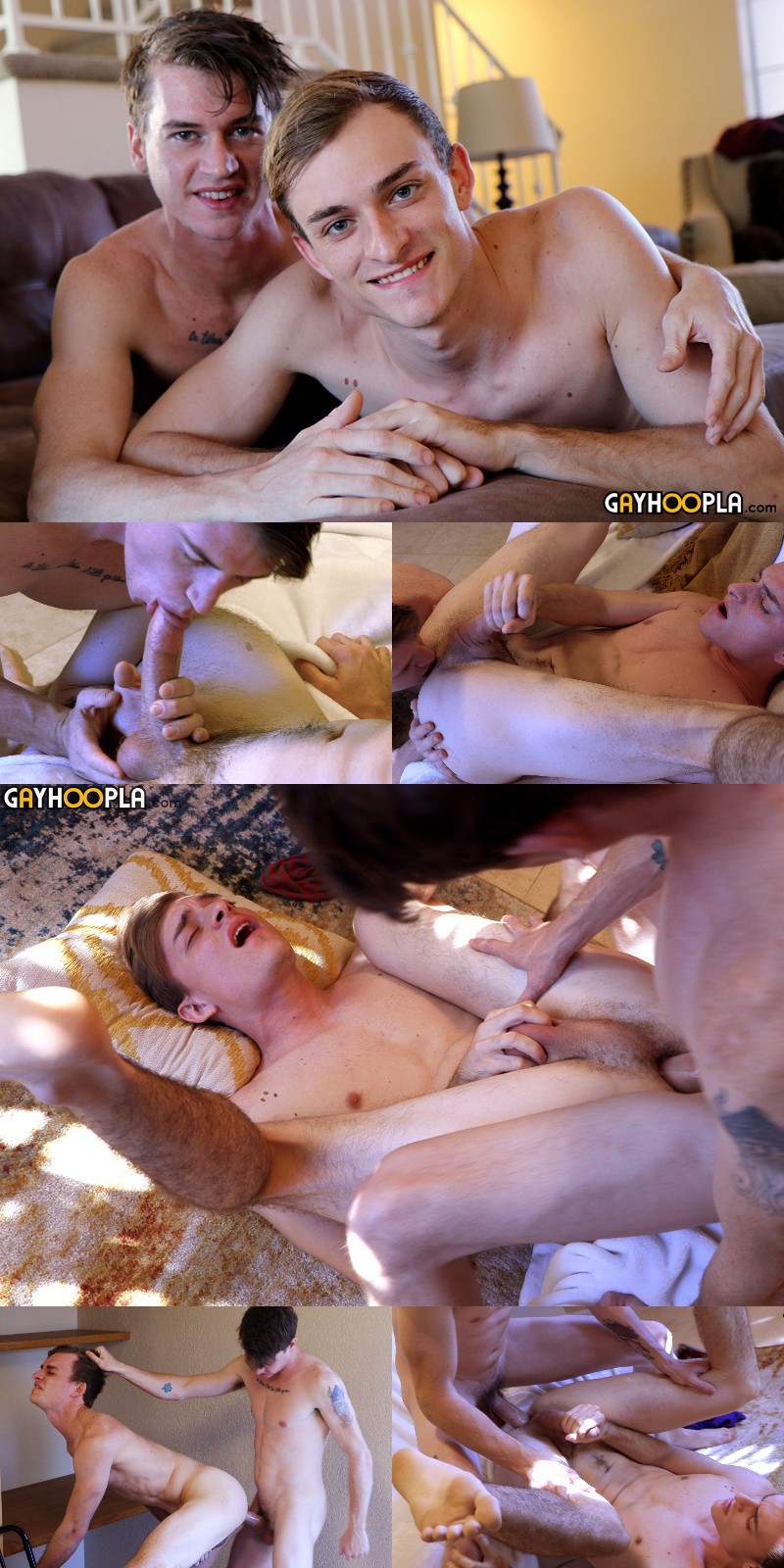 What the biggest cock you have ever had? Gay Hoopla seems to think that nine inches is impressive. It is, for sure, but if we're talking about the biggest, nine inches is just warming up for many of us. Right? (Darnell from Las Vegas and his 12 inches was my biggest.) But I guess I should go easy on Jimmy Norris since this is his first time getting fucked by a guy.
Jimmy did his solo shoot a few weeks ago, and afterwards, he asked if he could hang around in the background and watch the hardcore shoot they were about to film. The day after the video shoot, Jimmy called Gay Hoopla and asks if he could come back and do some experimenting with a guy.
Watch London Ryan Stretch Jimmy Norris' Virgin Hole - See Him in Two Other Fuck Scenes!