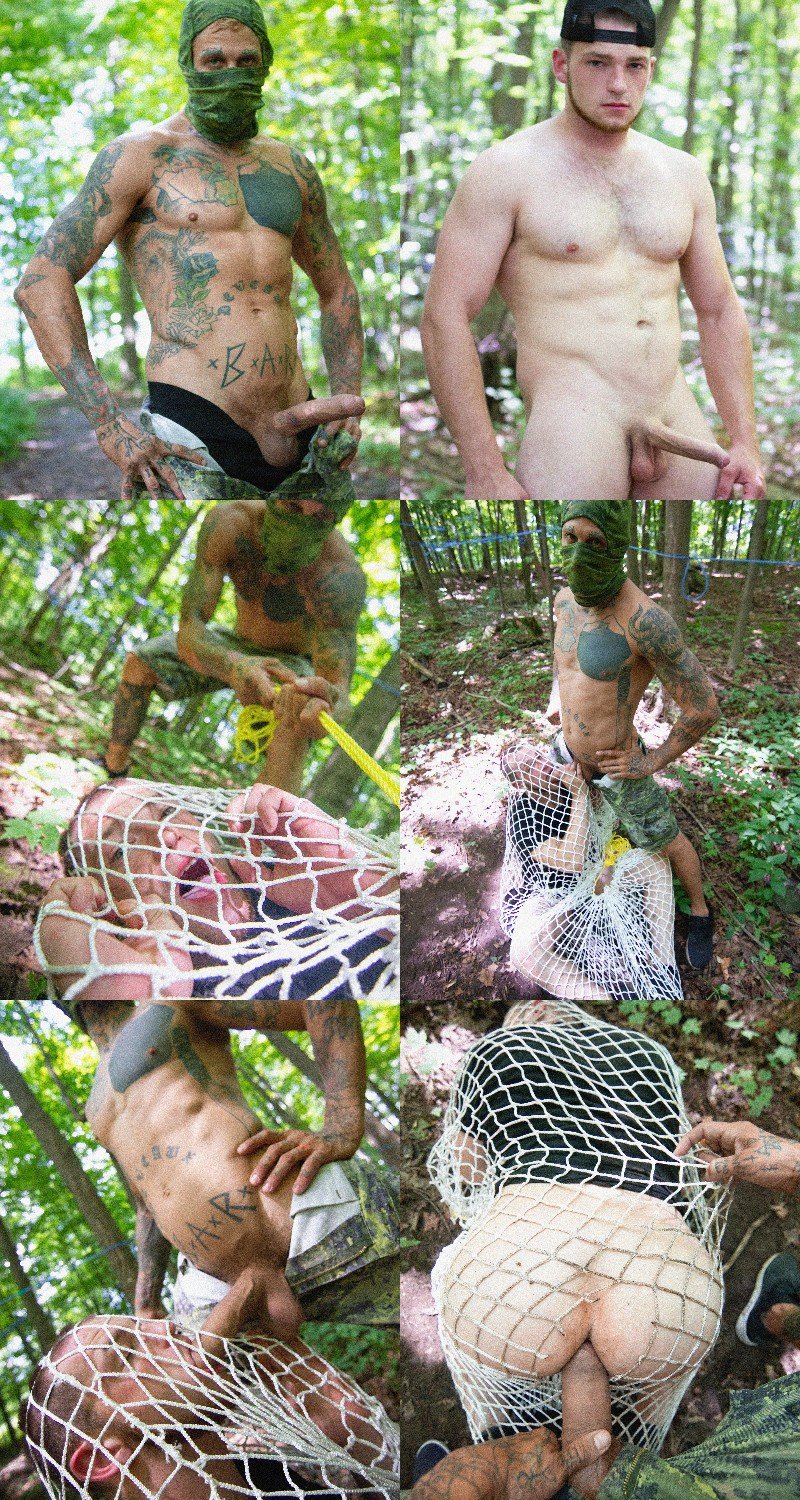 Oliver Smith is walking through the woods. He's wearing a sexy pair of shorts that leave nothing to imagination. Bush man Bo Sinns spots the hunk coming his way, so he climbs a tree with his net and waits. When Oliver walks under the tree, Bo throws down the net and captures himself a hot ass to fuck. Deliverance fantasy anyone?
Bo shoves his huge dick throw the mesh and Oliver gobbles down as much as he can, hoping that if he does a good job, this bush man will let him go. But Sinn is only beginning his fun with this hiker.
Watch "Bush Meat" & All 30 of Bo Sinn's Videos - Get a $1.00 Pass Here!