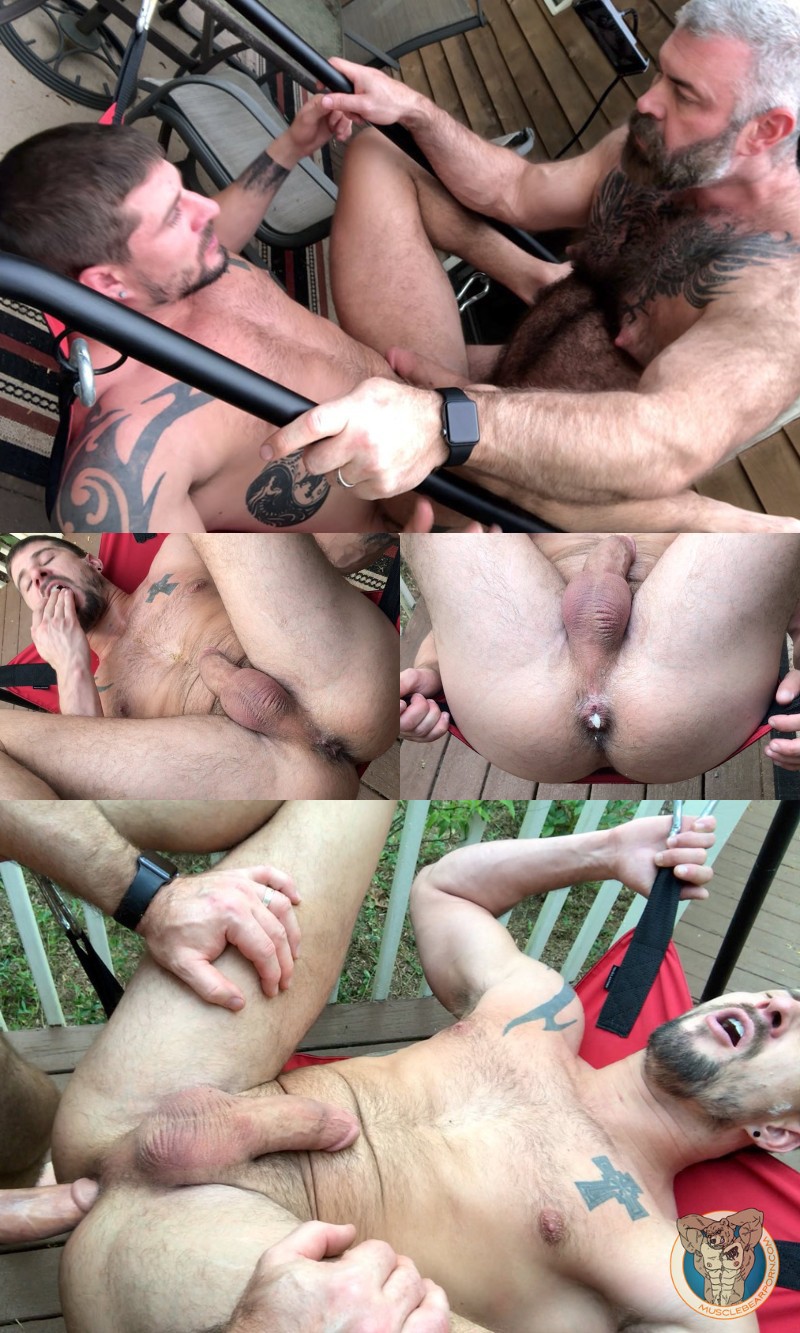 Muscle daddy Will Angell is fucking his boy Sean Maygers in this outdoor session. Maygers is really enjoying his daddy's big cock. "You want some cum?" Will asks, holding Sean's face in his hands. Sean's on the edge. He wants his daddy's load, but he clearly can't take much more drilling. "Oh please, Daddy," he pants. "Give it to me, give it to me, give it to me."
That's just what Angell needs to hear. After a couple more thrusts: "Okay boy, you've got it. Here it comes." He blows inside his boy, then continues to pump his load into Sean's juicy fuck hole. As he pulls out, some of his jizz leaks out of his boy's hole. Sean reaches down and scoops up the gob of Will cum and licks it off his finger. It's pretty fucking hot.
Would you eat your daddy's cum out of your own ass? Or is that crossing a line?
Watch These Hairy Men Barebacking & Breeding in their Homemade Porn