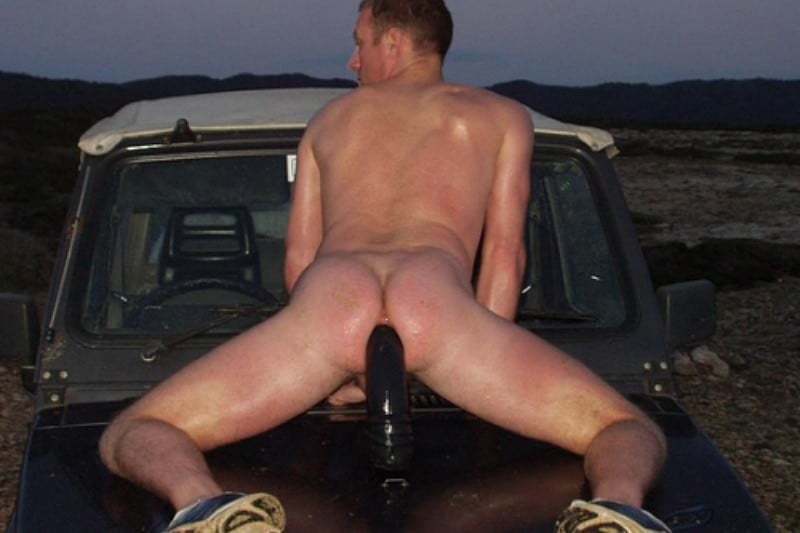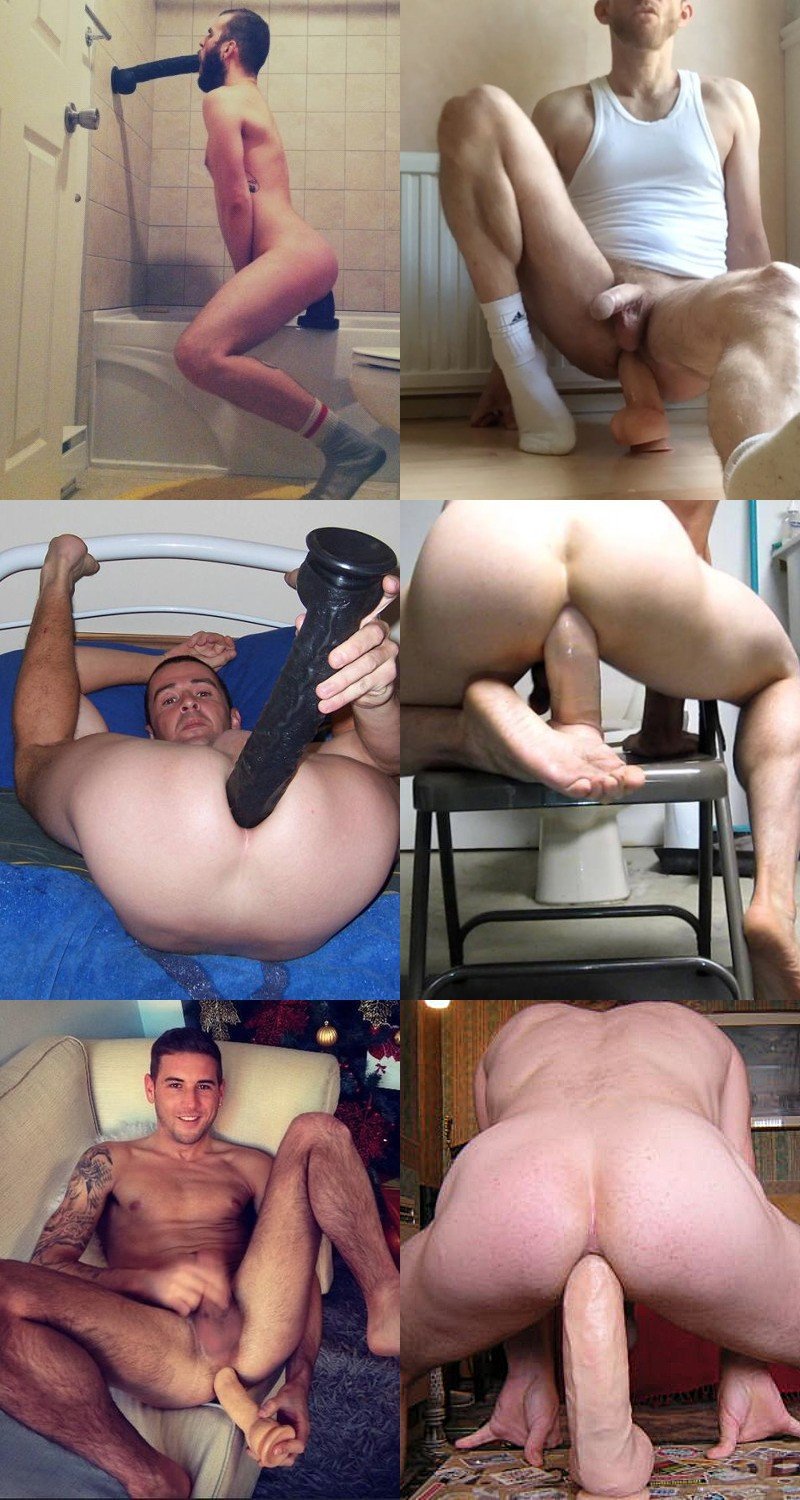 It's natural to put the spotlight on dildos because guys who stuff themselves with dildos tend to like to see it going in and stretching them open. And like athletes who record their performances in order to later analyze technique, self-observation can be important.
Especially if the goal is to take on a dildo as big as one's forearm or mortgage.
They don't have to be seen as a replacement for being fucked, despite the sometimes extremely penis-y look of the things. Some are more abstract sculptures of sorts. And all are an extension of masturbation. Even if it's being done primarily for an audience.
And what does the average dildo theatergoer wear to see such performances nowadays? Probably not a rented tuxedo as how to explain lube and cum splatters on a tuxedo? Unless you rent from "Cum On Our Tuxedos, Inc." A highly forgiving business.
Bigger doesn't have to be better but as for seeing self-impaling guys in action, bigger does add to the fun. But if you're going to get into dildos, don't shop when you're hungry. It's all about what's right for your hole and maybe later building up to monstrous.
And follow all the care instructions, including what lube works with them best, how to clean, and the right way to carefully invite your hunky neighbor over to watch you in action.