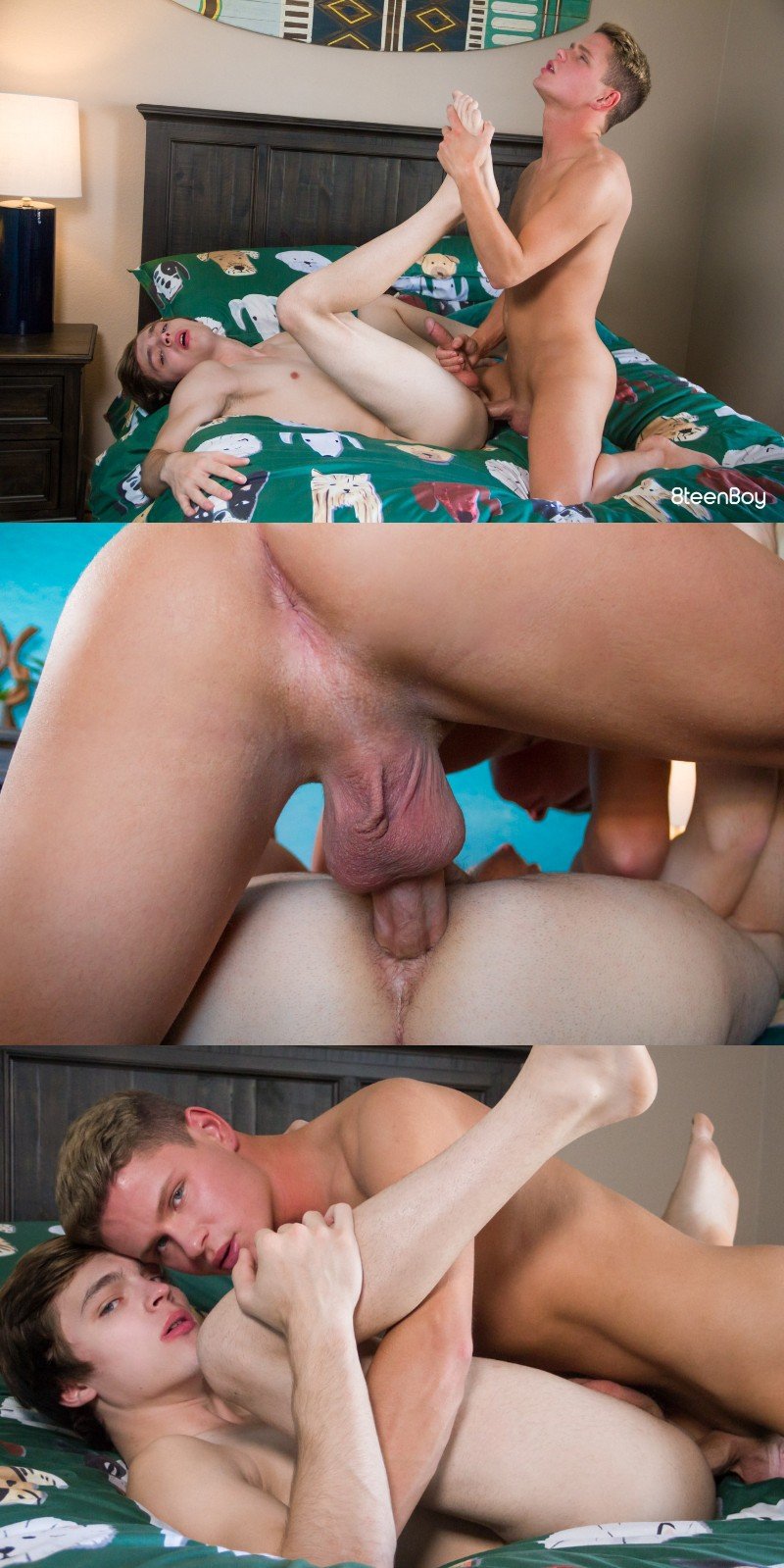 See Both of Dylan Hayes Videos - Click Here
Last week, I introduced you to Dylan Hayes, a new cutie and self-proclaimed bottom who showed up at 8TeenBoy. This week, this blond lad appears in his first action video and 8TeenBoy decided to make use of two of his best assets at the same time. First, Tristan Adler fucks Dylan's tight, smooth pucker, then Hayes mounts Adler plow the boy with his beautiful, big cock.
When Tristan talks to Dylan before the scene, Hayes says that he's a bottom but "I get these random urges to top." Tristan tells Dylan that he's mostly a top, but also gets the urge to bottom from time to time. The boys head back to Tristan's place and make out. They spend a lot of time sucking each other's cocks, and both guys are pretty well hung.
Tristan fucks Dylan doggy style, which is his favourite position, then Dylan fucks Tristan in a spoon position. And this scene ends with the bottom fucking the cum out of the top and Dylan unloads his nuts all over Tristan's spent cock.