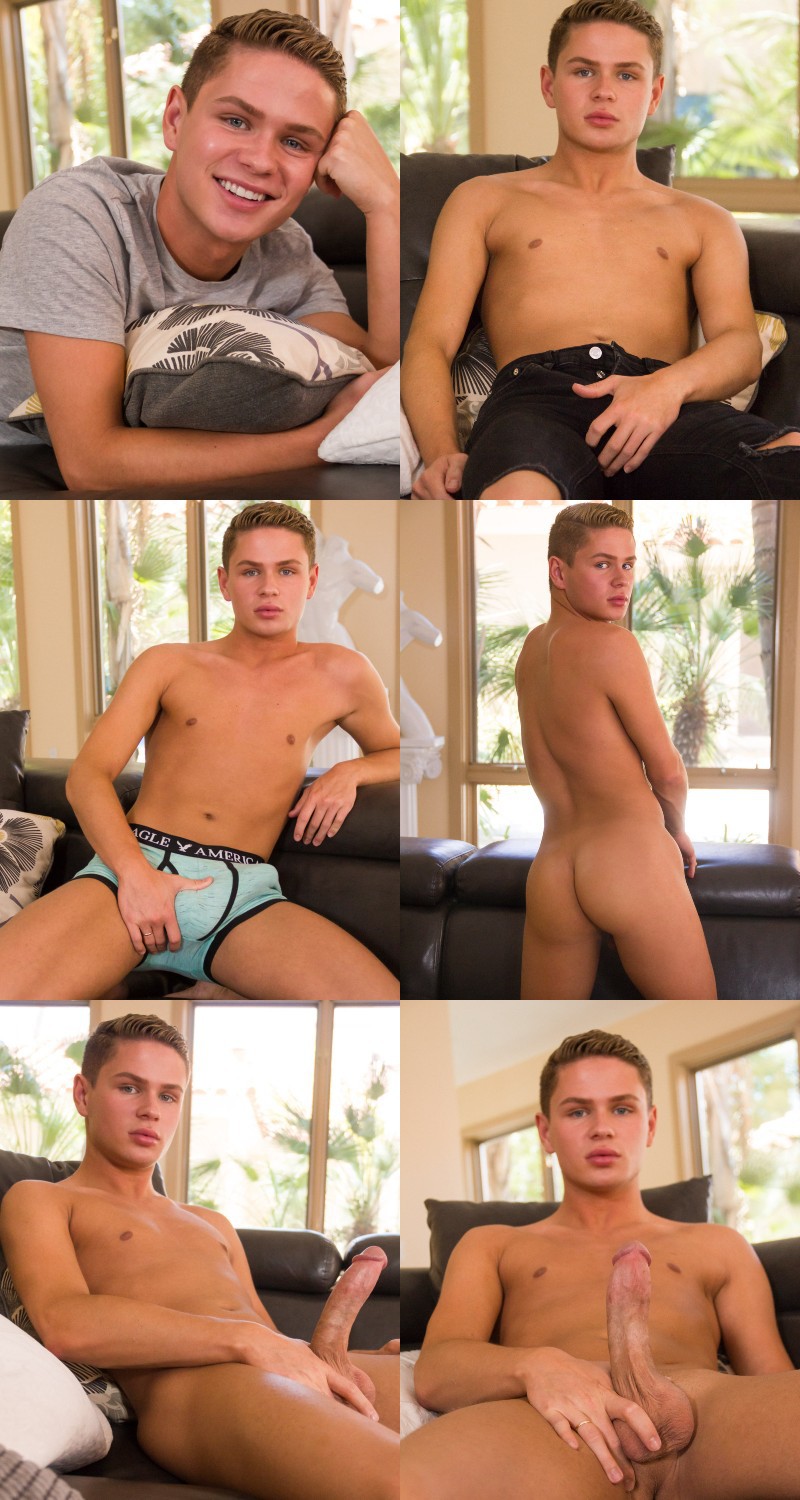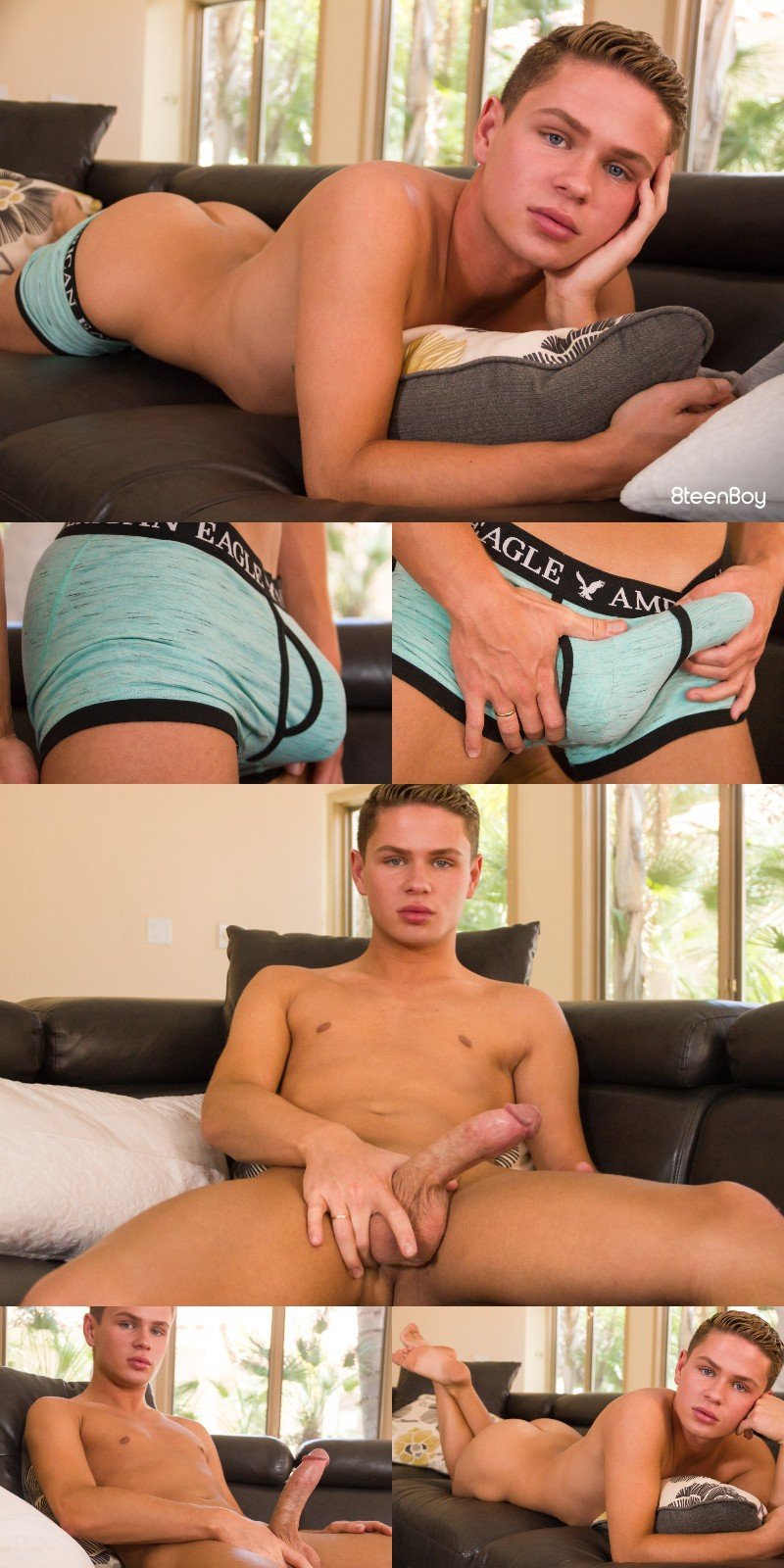 Watch Dylan Shoot a Big Cum Gusher - Click Here
Dylan Hayes is a super star just waiting to skyrocket through Pornland. And 8TeenBoy has just launched that rocket with this gorgeous lad's first video. Max Carter asks Hollywood boy Dylan why he decided to do porn and he says, "I'm a good boy and I feel like I have this bad boy feeling and I need to do something about this."
He strips down to his American Eagle underwear and this boy is packing a big bulge. He's definitely a shower and a grower. When he finally pulls it out of his shorts, his huge hog is hypnotic. Seeing it fully hard, Carter even says, "You say you're a bottom?" Dylan pants a yes with a smile, then adds, "Sometimes a top."
Dylan Hayes kneels on the sofa and hangs over the back of it while Max plays with his smooth butt hole. No wonder he loves to bottom, he's got a perfectly tight and fuckable pucker. Even most bottoms would want to get in there. Then the blond sits back on the sofa stroking his meaty dick and fingering his hole. He curls his toes as he builds up a delicious load of spunk.
Dylan isn't a distance shooter -- he's a voluminous gusher. The first lively squirt hops out of his dick and lands on his fist, then thick cum oozes out of his cock head and covers his fist. Wow! There's so much jizz. It doesn't get any better than this. I can't wait to see this boy in action. I wonder who is going to fuck his delicious butt hole.
By the way, Hayes is wearing a wedding band on his right ring finger, but he says he doesn't have a boyfriend but adds, "But I needed one. Applications will be in my bio ... just kidding."