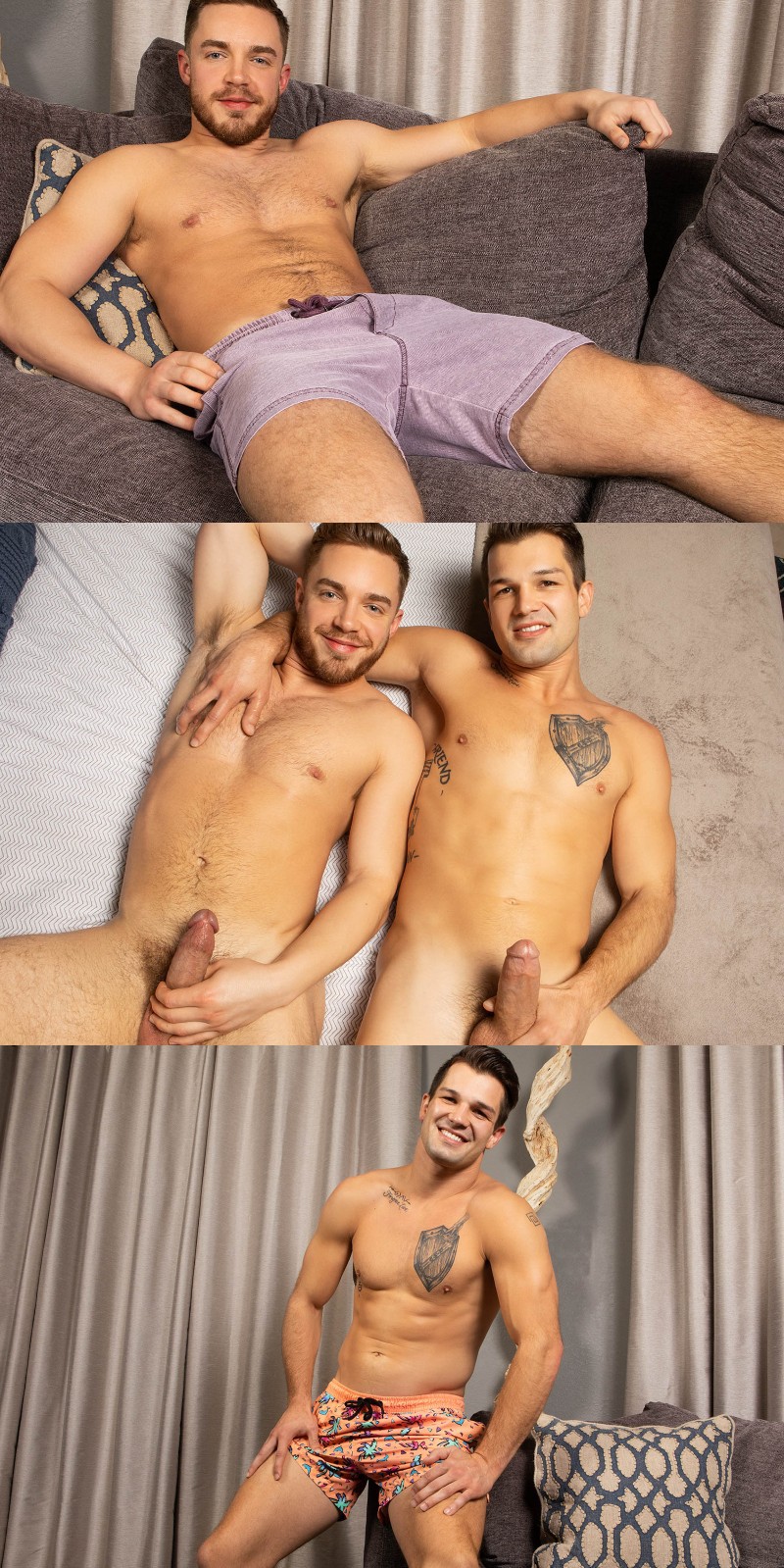 Get a Two-Day Pass for $1.00 - Click Here
Cam flew into Sean Cody headquarters not knowing who his scheduled scene partner was going to be. "I'm bottoming today so I'm just going to go with the flow and have fun," Cam says. The producer asks him to put a bandanna over his eyes, and after he's blindfolded, Cam says, "As long as he has a nice cock, I'll be happy."
Brysen enters and puts his cock in Cam's hand. Cam laughs. Then after pulling off the blindfold, Brysen asks if Cam is happy. "Yeah! You're adorable. You're even hotter in person." Brysen heads over the bed saying, "Get the fuck over here and suck this dick."
I guess retirement did go so well for Sean Cody's Brysen, he's back for his fifth scene since he announced he was moving on in August 2018. He was trying to pursue work as an underwear model and even asked his fans not to talk about his porn past on Twitter. Was he ashamed of his porn work?
I don't know what happened with Brysen's non-porn plans, but he seems to be back of Sean Cody permanently as this is his fifth video since the early summer.