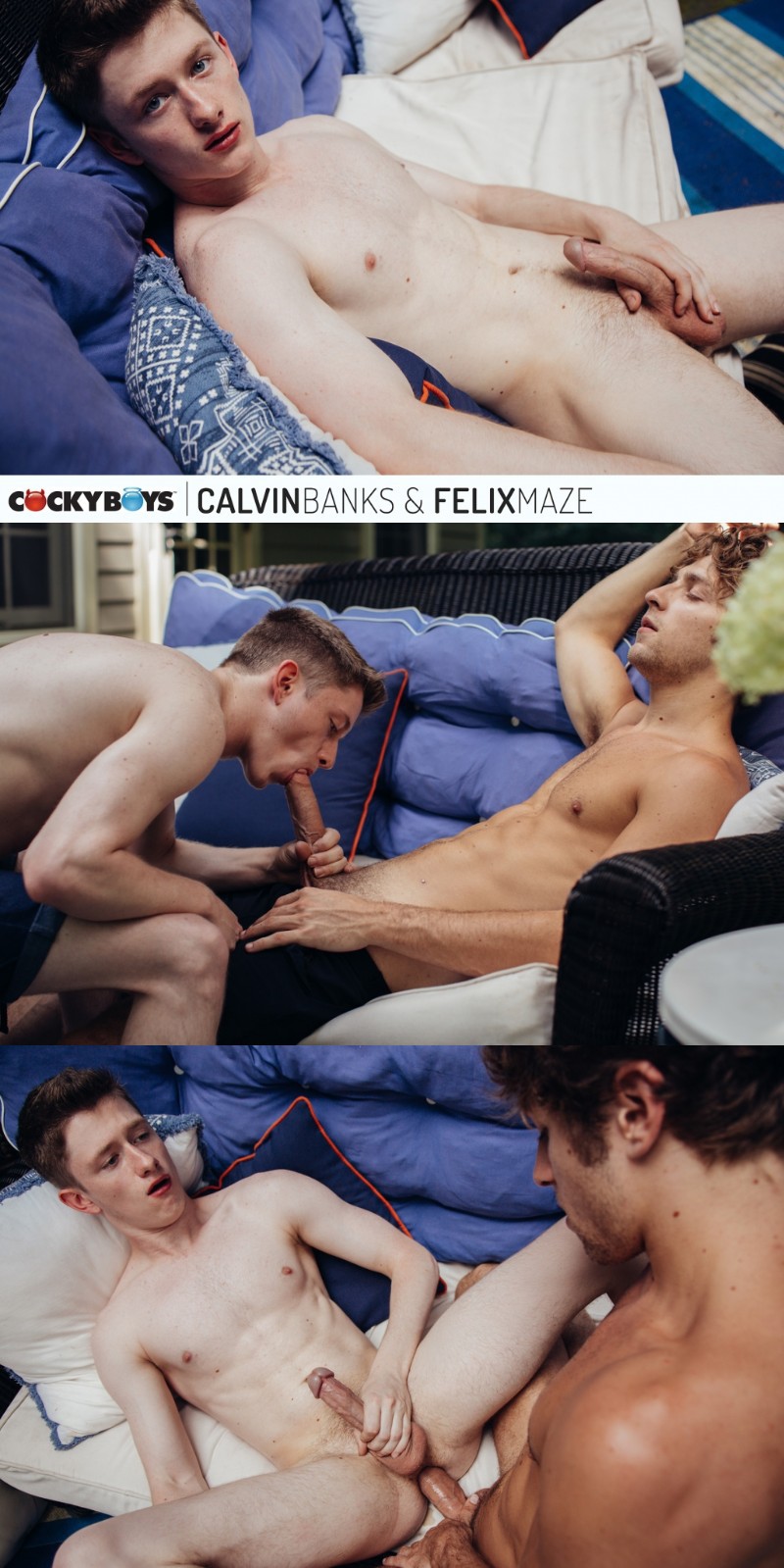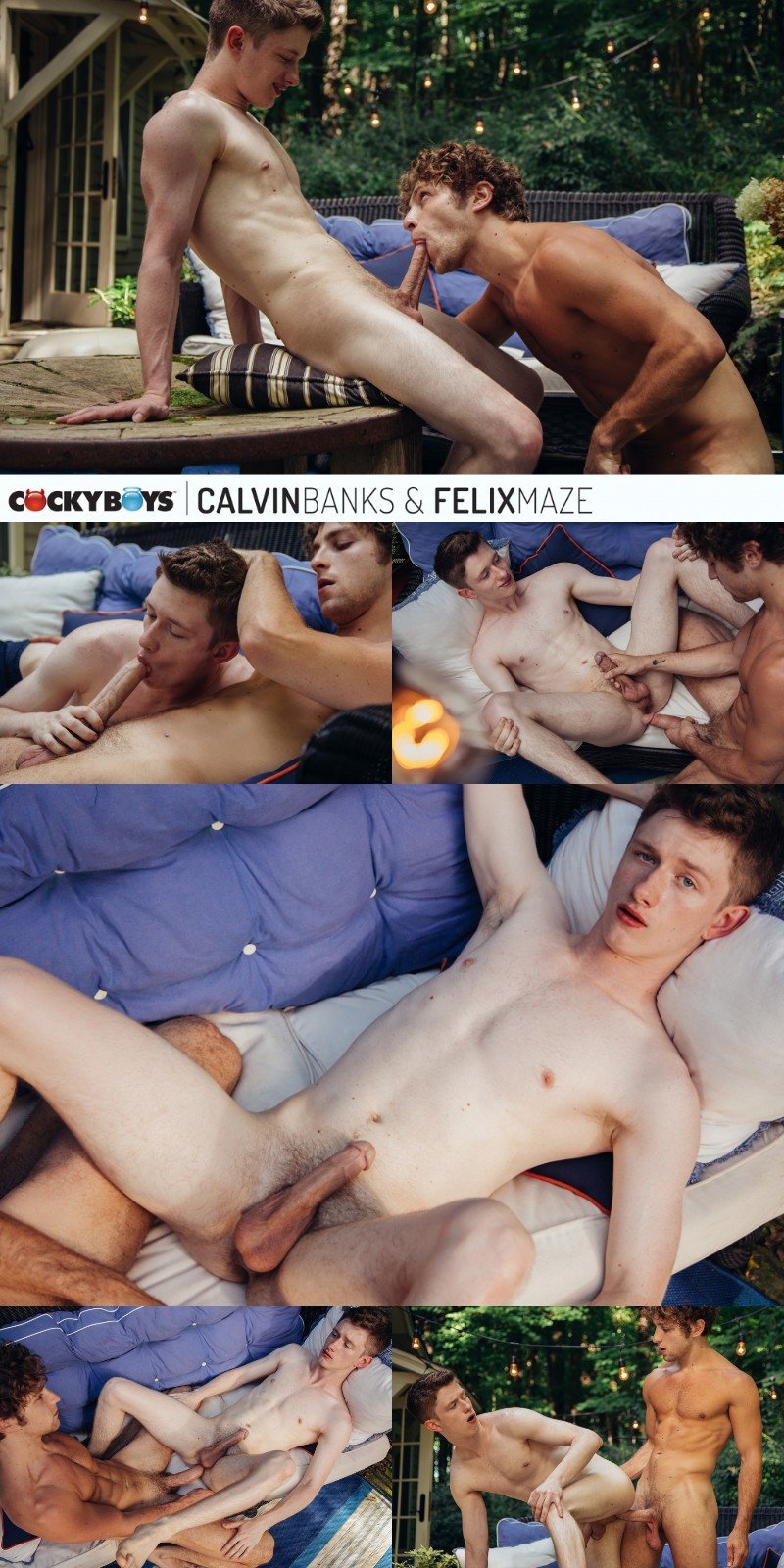 Fall Sale 50% Off - Get Full Access Now!
For the second time in a week, Cocky Boys is introducing us to a brand new guy. Felix Maze is almost brand new to Pornland and Calvin Banks is topping him in his first scene for the studio. Admittedly, Banks is very well hung, but still, Maze needs to work on his cock-sucking skills. However, he has no problem taking Calvin's giant tool up his ass.
The standout moment for me was Calvin bellowing, "Clench that hole ... ah, clench your hole, I'm gonna cum." And dirty boy Felix grunts back, "Yeah, load me up." Who knew Cocky Boys could be so dirty?
Until now, Cocky Boys has been dipping its toe into bareback sex by releasing them as Fans Only: Cocky Boys scenes, which were directed by the models themselves and seemingly absolving Cocky Boys of any responsibility. But the Felix Maze scene is the third now that doesn't carry the Fans Only moniker. Before this, Wess Russel got fucked raw by Alex Mecum and Cole Claire and Justin Matthews fucked raw in another video, and Cocky Boys has referred to this trio of scenes simply as "non condom." Incidentally, four of the last five Cocky Boys scenes have been non condom.