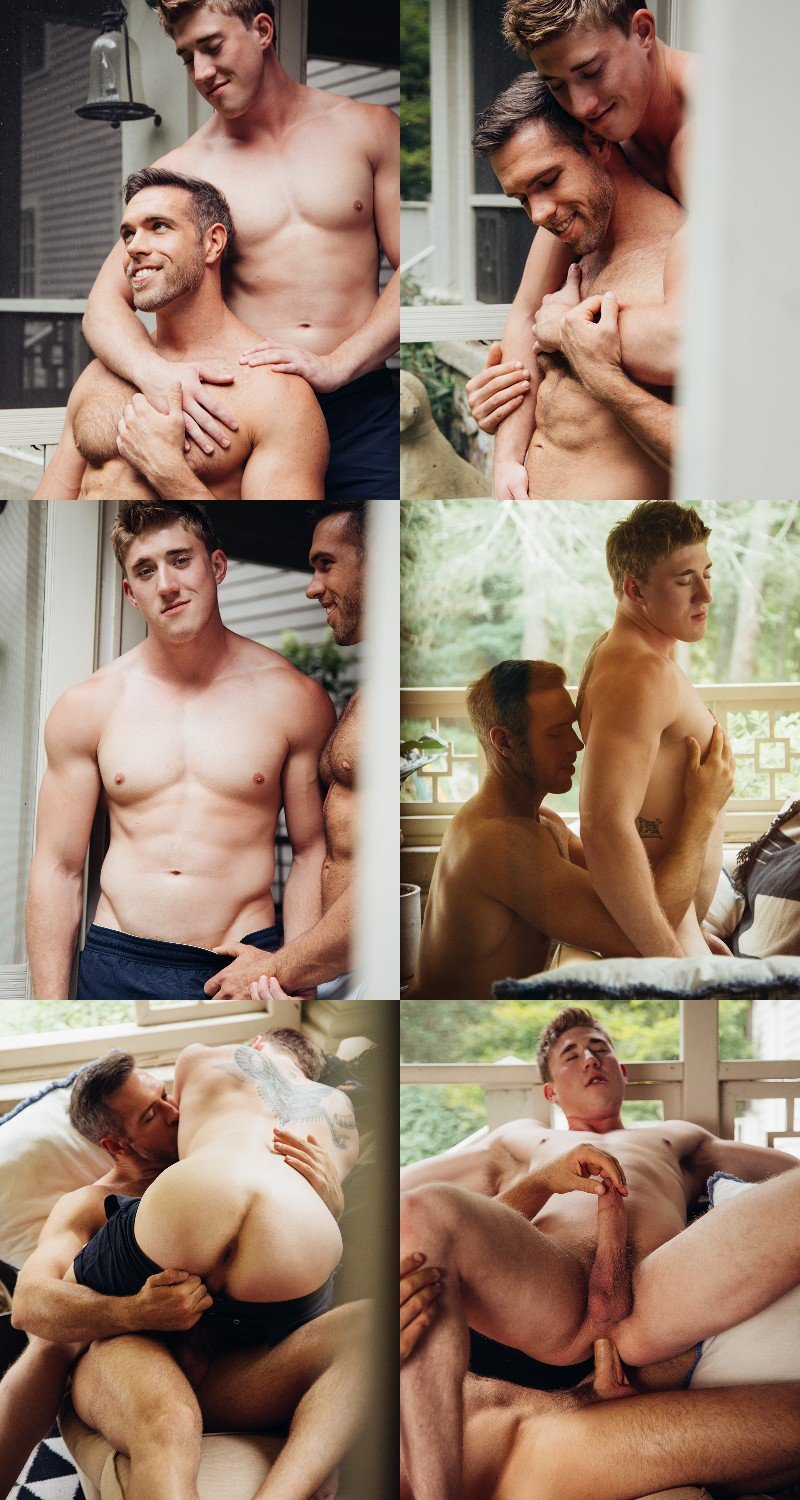 Save 50% with Cocky Boys Fall Special -- Watch This Scene Now!
Wess Russel sure hit the trifecta: he's the newest Cocky Boy exclusive, he's filming his first scene, and he's riding Alex Mecum's big, bare cock. OMG! Russel is a hot bottom. He's expressive, like when he first sits on Mecum's dick and moans, "Oh my God, it's so big." And he's bossy and vocal, like when he says, "Pull that cock way out and push it back in." Then holding his butt cheeks wide he moans, "Push it in deep ... oh yeah." Don't miss this one! Wess Russel has just upped the hotness over at Cocky Boys to the moon and back.
One of my favourite moments of this scene saw Mecum lying on the sofa, Wess places his hands on the arm rest and does push-ups in Alex's mouth. Man, that was hot to watch.