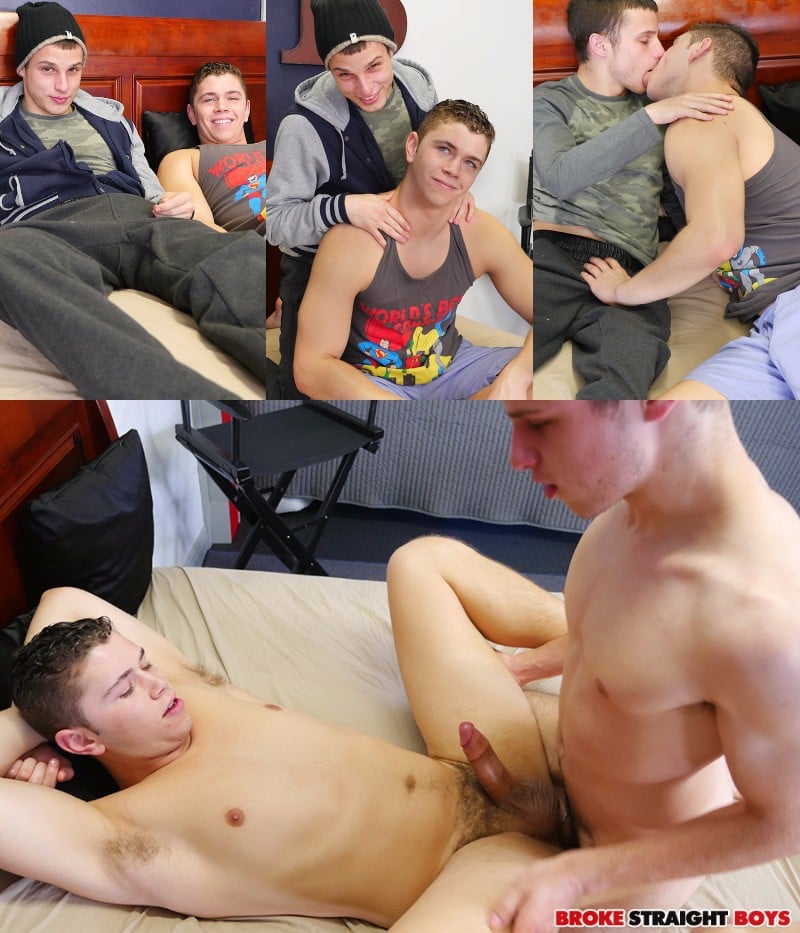 Get a $1 Trial at Broke Straight Boys
Jesse Avalon and Tanner Valentino started at Broke Straight Boys around the same time and they've done about the same number of scenes. But they haven't fucked together. Jesse has a big dick, so he's mostly topped in his scenes (I think he's only bottomed once) and he's fucking Tanner in this latest scene.
Before the action gets started the producer compliments Jesse Avalon on his big cock saying, "You sure know how to use your dick." Tanner Valentino is apparently nervous because he's just discovering that Jesse is well hung. These guys don't check the Broke Straight Boys site to size up their scene partners? Anyway, I'm looking forward to watching Jesse showing off his ass fucking skills.
But I was disappointed. Jesse fucks like a rabbit, you know, with short rapid strokes. And there's not much variety. But I'm also not surprised -- he's 18 years old. Aren't all young guys one-speed fuckers? I sure wouldn't mind being the old dog to teach Jesse some new tricks. But he does alright fucking Tanner on his back and jack hammering his bare hole. After fucking Tanner doggy style, they flip around again and both lads unload all over Tanner's smooth belly. And what a lot of jizz!
See more at Broke Straight Boys