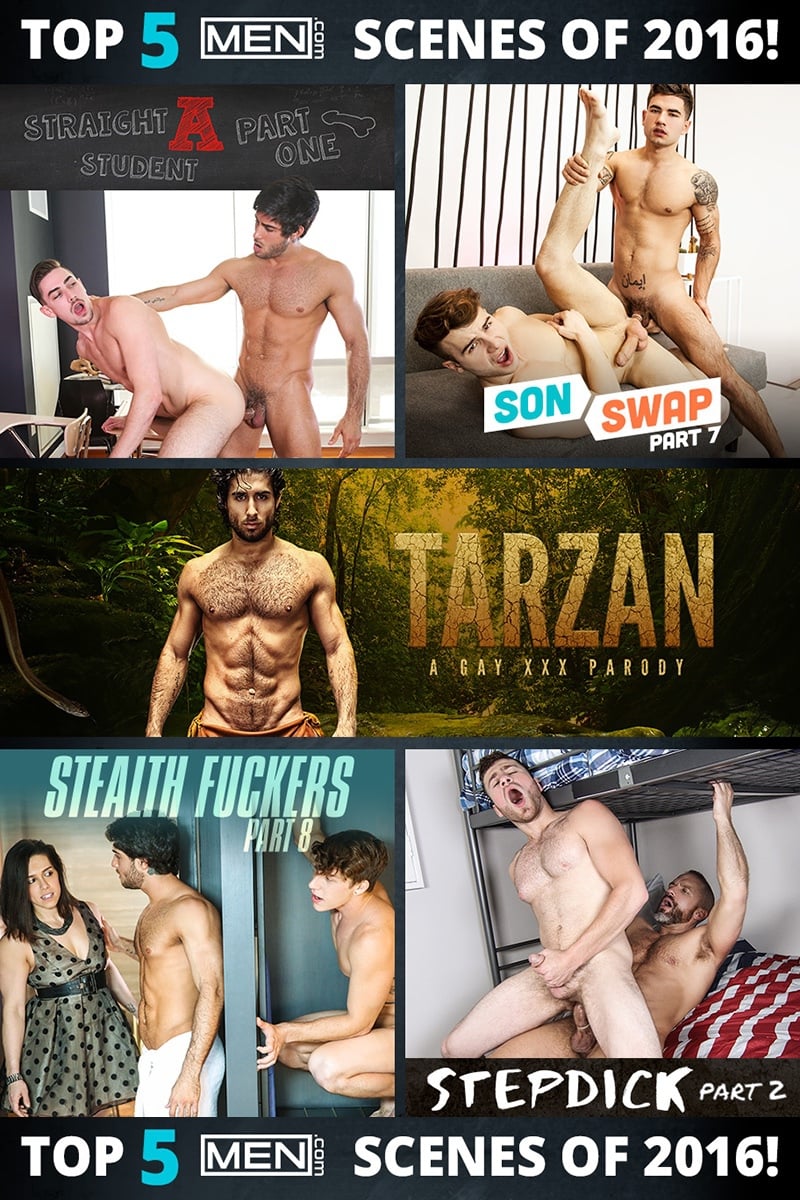 The top 5 scenes of 2016 at MEN.com
At MEN.com, the team have compiled a list of their top 5 scenes from 2016. It's easy to see why some of these scenes have been so popular. Be sure to head to MEN to watch the trailers. Here's the list:
Stealth Fuckers Part 8
Tarzan Part 2
Straight A Student Part 1
Son Swap Part 7
Stepdick Part 2
Congratulations to Stealth Fuckers for being such a shit hot scene!