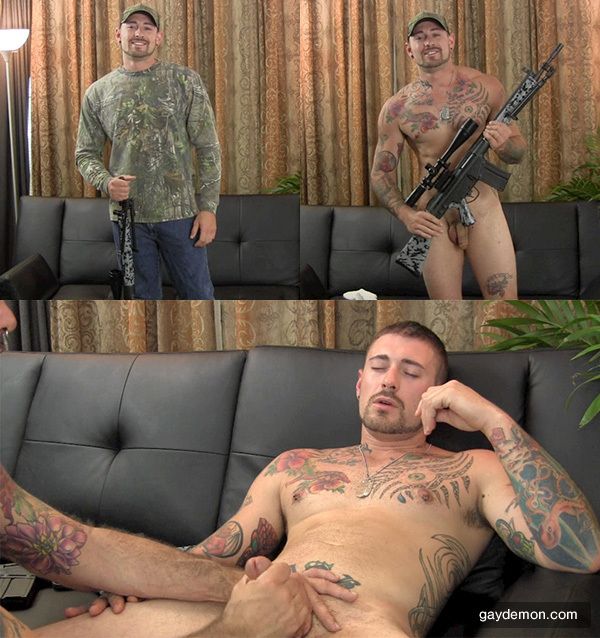 Six years ago, Lane did some videos for Straight Fraternity; it's been a long time and he's back. But judging by the size of that gun, I think he's over compensating for something. He's kind of funny because when he strips off his clothes his dick isn't hard at all and he says, "Sorry, it's been a while, I'm a little nervous." Relax. We don't expect you to be raging hard the minute your underwear hits the floor.
I love heavily inked guys, so Lane's body gets me revved up. Plus, the fact that he's a redneck and hyper straight is also a little ball tingling. I was never too turned on by the whole straight guy or gay-for-pay thing -- didn't really get it to be honest -- but I'd get on my knees and blow Lane. His cock isn't huge, but it's meaty. I'd even let him hold his gun while I gulped on his dick.
Lane wasn't joking about being nervous because he was having some trouble getting the boner maker in gear, so Franco offered to give Lane a hand. The inked stud just closed his eyes and before you know it, Lane's cock is hard and Franco's hand is covered in jizz.
See more at Straight Fraternity