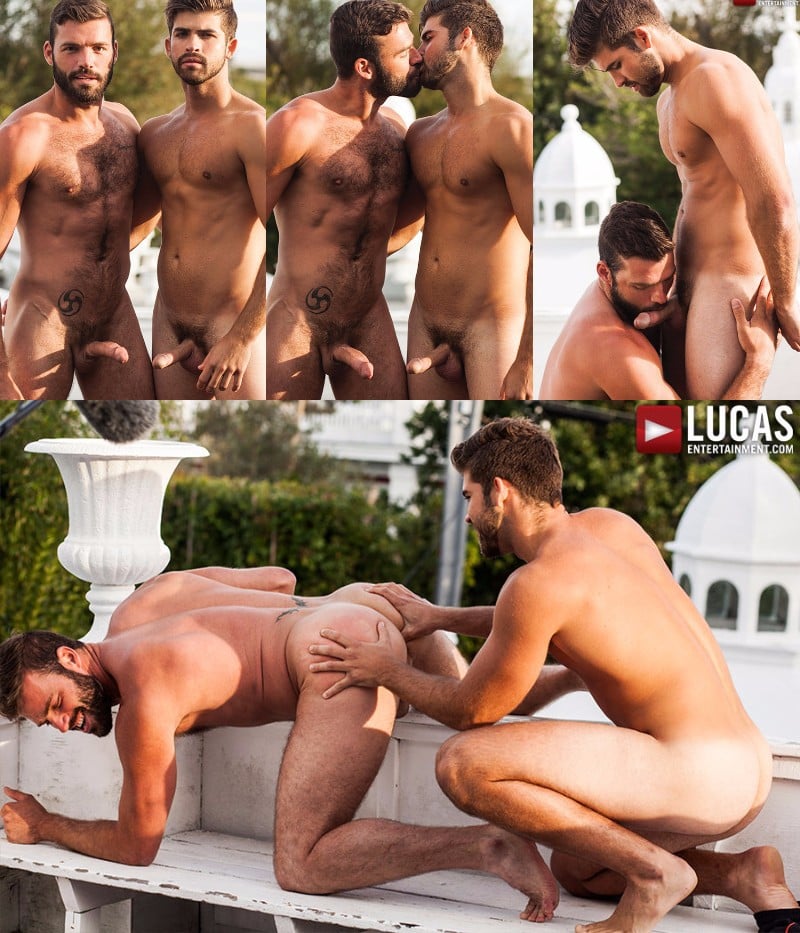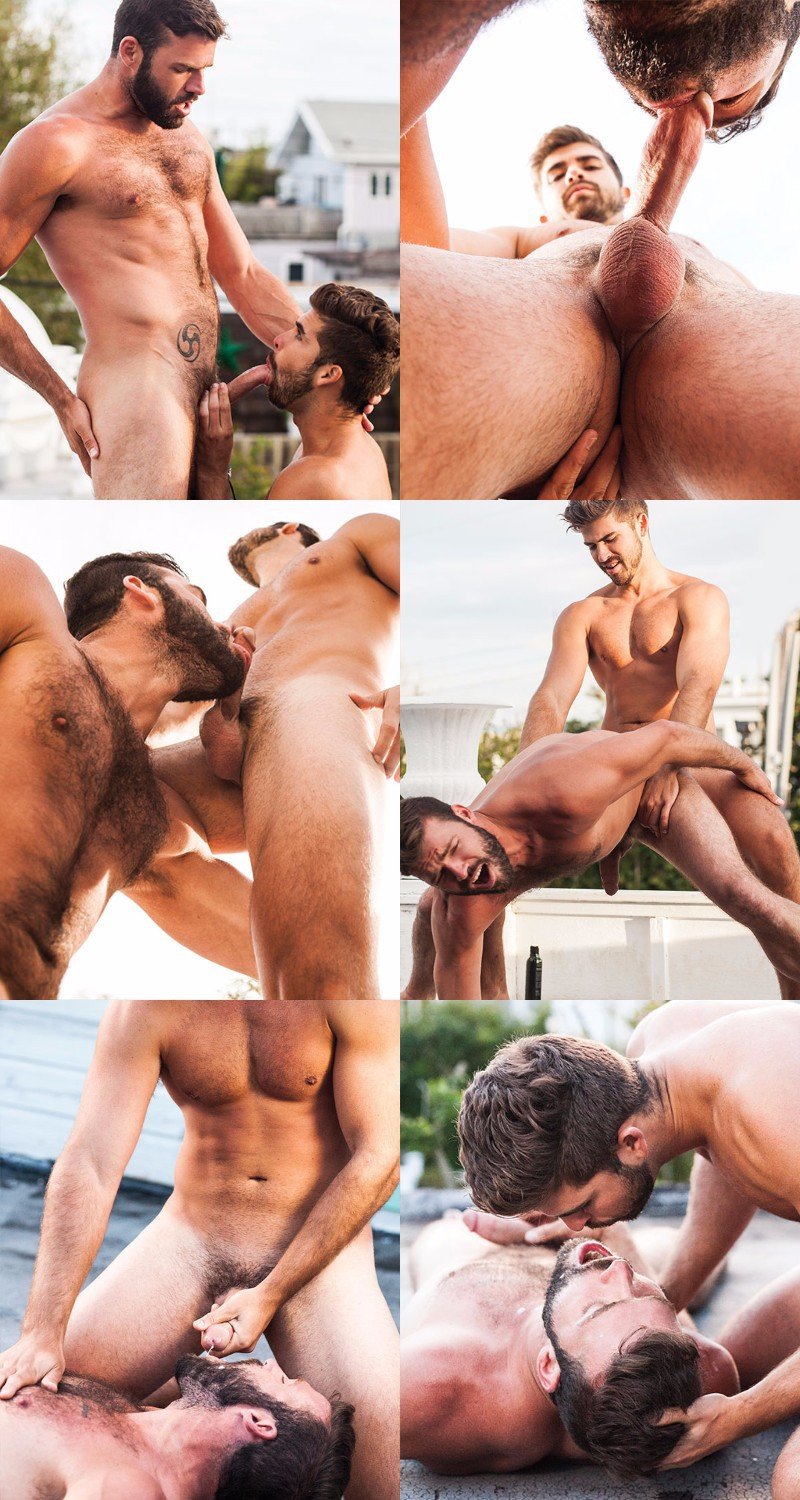 ---
Scene Pictures
Xavier Jacobs and Jonah Fontana open this scene with an intense make-out session on the rooftop deck of this Fire Island house. It a part of the summer series Lucas Entertainment filmed at the popular gay resort. And I'm sure if any of the neighbours pulled out their binoculars they got an eyeful. At the very least they heard the two fucking because they weren't shy about how much they were enjoying each other.
Xavier Jacobs and Jonah Fontana look pretty similar with their dark hair and beards. They aren't exactly brothers, but during the course of a porn shoot with all the different camera angles and head bobbing, at times it's hard to tell who is fucking whom. And seriously, sometimes I thought that they were a couple of brothers pounding each other, which was kind of hot in a weird way.
Xavier bends over first, and after eating and fingering his ass, Johan fucks it. Hard. He's a young lad, who at 23 years of age thinks there's only one fucking speed, and that's fast. But Xavier isn't complaining. Then Jonah lies back on a platform and Xavier holds Jonah's feet and his shoulders and gives him a tit-for-tat hard drilling. After Xavier cums in Jonah's ass, he lies back and offers his gaping mouth and Jonah squirts his cum load into it.
See more at Lucas Entertainment