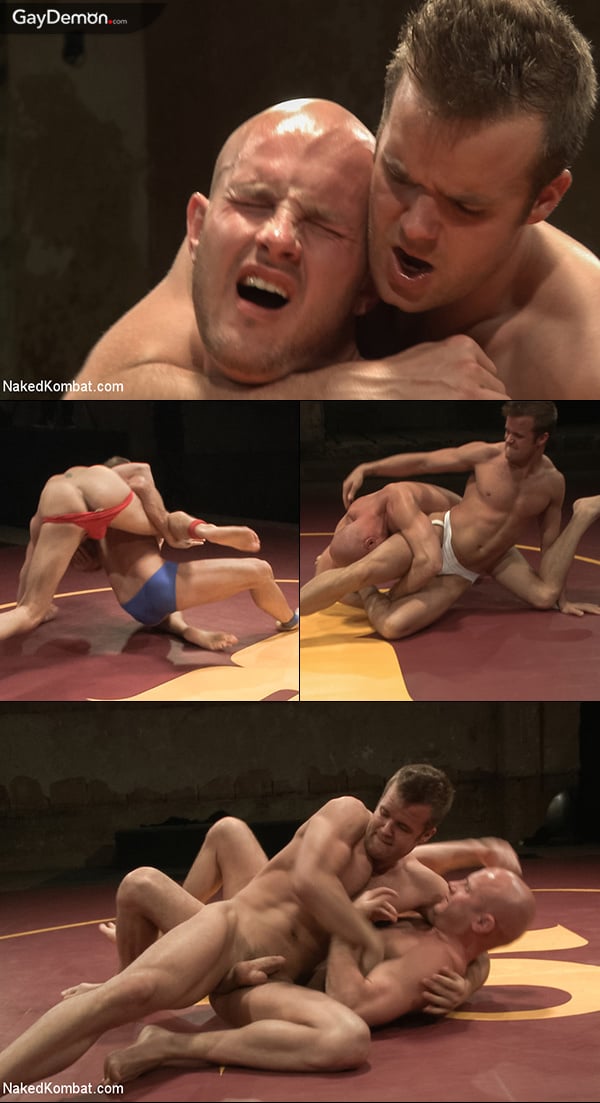 I haven't watched a wrestling video over at Naked Kombat for a little while, so I checked out their latest match with Connor Patricks and Chase. Connor is the dark-haired stud, a real cutie, and Chase is bald and equally has hot.
I always love the things these wrestlers do to earn bonus points. Aside from getting marks for all the regular things like doing proper holds and pinning their opponents to the mats, the wrestlers can earn bonus points for things like sticking their finger in the other guy's ass, pinning them down and rubbing their cock in their opponent's face, pulling their jockstrap over their head ... fun stuff like that.
Connor Patricks is clearly winning this bout from the underwear and jockstrap rounds through to the nude wrestling segment. And he collects his reward by making his opponent suck his fat little dick. Connor doesn't have a huge cock by any means, but it is a thick fucker, and those feel good in a whole different way. And you can tell Connor's fat hard-on is stretching Chase's butt hole.