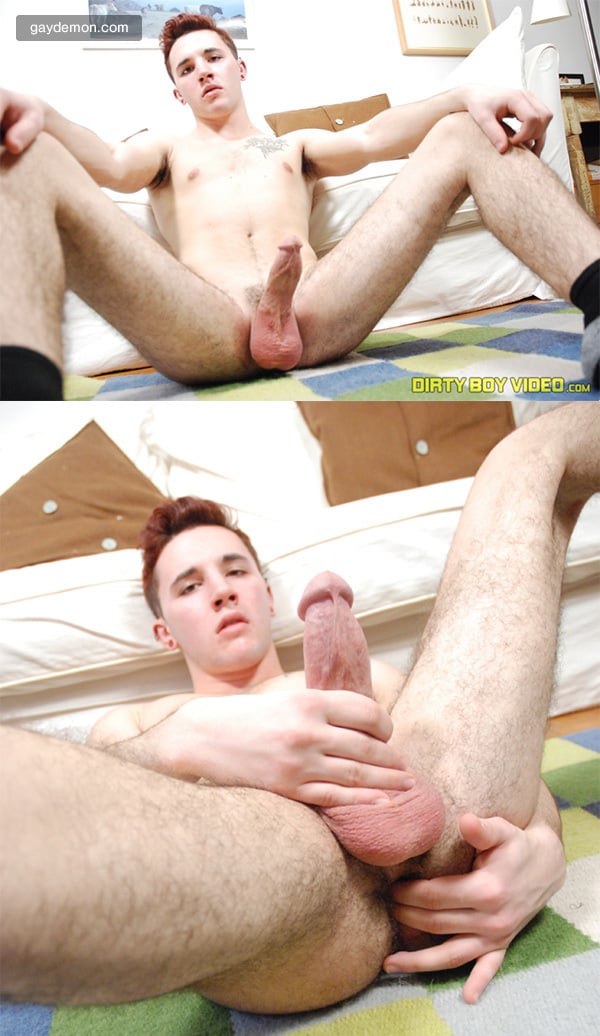 Balls aren't the most attractive things: they're a couple of eggs hanging in a piece of skin that often resembles the twaddle around a turkey's neck. And maybe that's why we always seem to forget about them. It's all about the cock -- how big it is or how hard it gets -- but we generally overlook a man's nuts. Kind of funny considering that they hold the money shot.
Ryder just finished up his audition video for Dirty Boy Video and the boy has a gigantic pair of balls. They're so big that that barely have any shape to them, almost as if his sac is stuffed with an orange. And even Ryder does pay them much attention, he prefers to massage his fingers around his furry hole while he's jacking off.
And even his sexual fantasies have more to do with cocks than balls. "I want a big uncut Spanish guy to pee on me. Now!" he says in his interview. But when he finally says, "I'm going to cum," it's those big low-hanging nuts that steal the show, spewing out a huge cum blast all over his torso. And as you can see, there's a reason Ryder's nuts are so big.