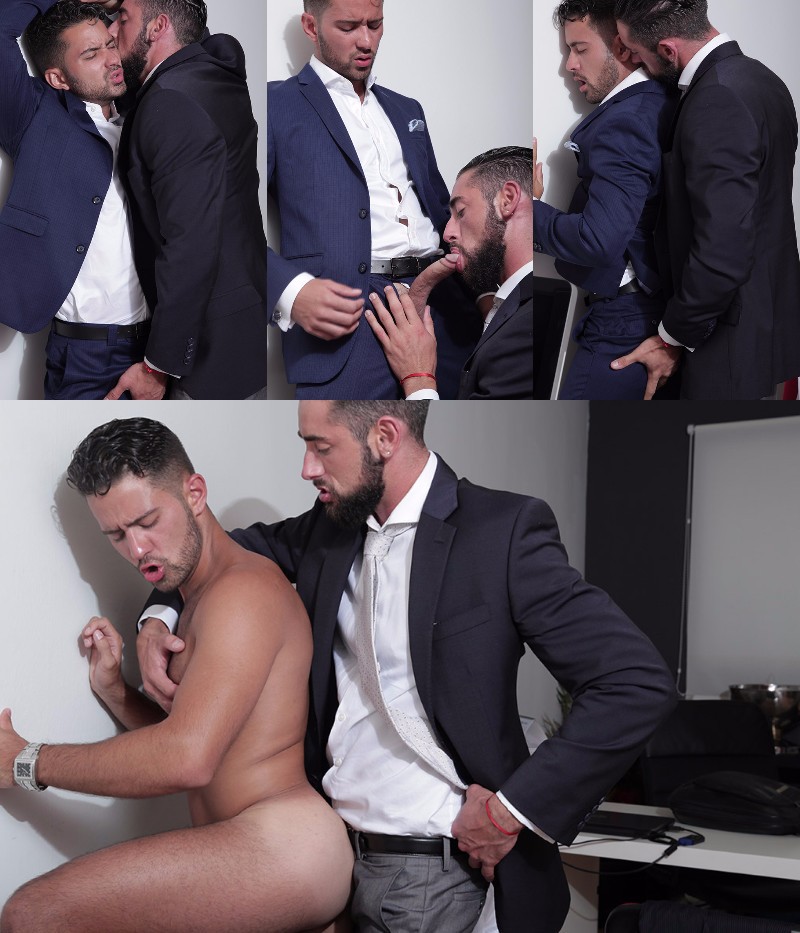 Watch "White Lie" at Men at Play
Robbie Rojo got caught in the rain and arrives at work completely soaked. He's got half an hour to get to his meeting. Massimo Piano suggests that he borrows a co-worker's suit. "He always keeps a spare in his office," Massimo says. Robbie heads off to change, but Massimo doesn't tell Robbie his meeting cancelled -- he's been wanting to see his buddy naked and this is his opportunity.
Robbie begins to strip and Massimo sneaks a peek at his young colleague's naked butt. Massimo moves in and comes onto his friend. When Robbie rebuffs him saying he's got to get to his meeting, Massimo lets him know that his meeting was actually cancelled. Robbie's not thrilled about being duped, but he is naked, and now he's horny to see his work buddy's cock. Besides, he has ideas of his own.
Massimo bends Robbie over the desk and Robbie loves it. Massimo has a great cock and it's hitting all the right spots. Massimo knows how to fuck ass. But Robbie wants some payback for his co-worker tricking him into having sex, so Robbie pushes Massimo over the desk and takes a turn pounding the stud's ass.