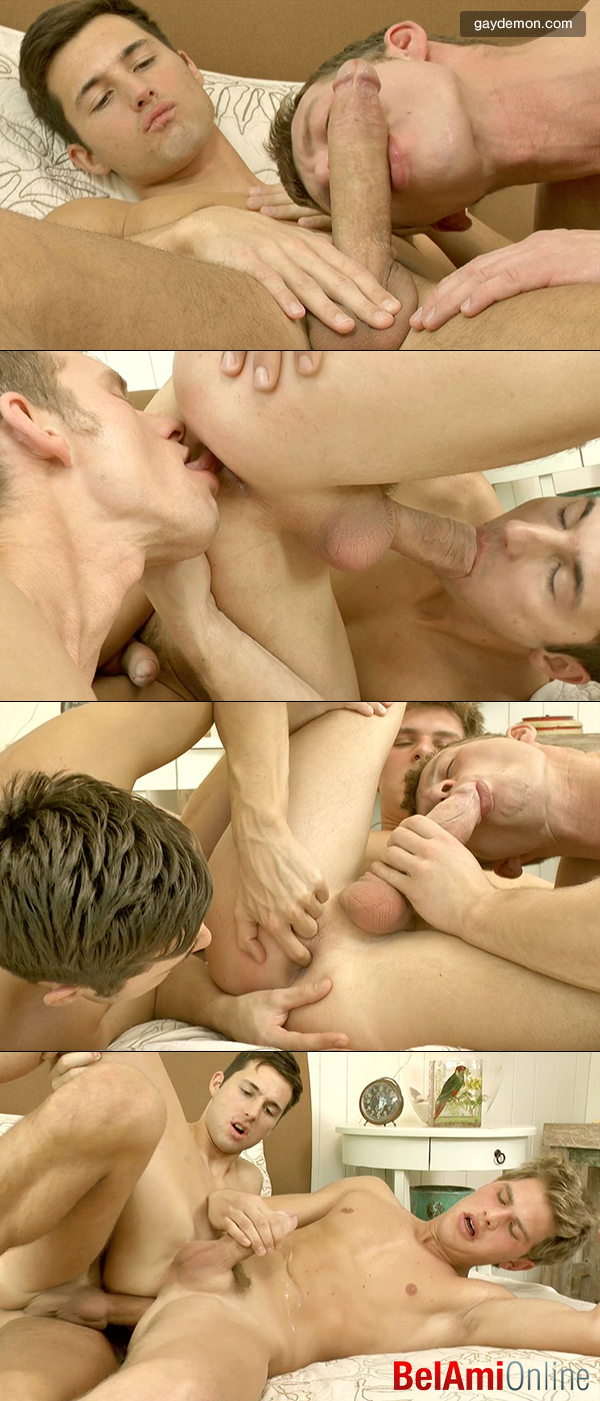 This video was one of those "Holy Shit!" moments for me. When I first opened this video's set of pictures, I was gobsmacked at the size of the penises on these lads. Bel Ami Online has been running their Xtra Large Dick Club all month, so I was expecting some hung guys, but three of them? And with such very different cocks, too.
Gaelan Binoche has a long and thick cock. Roger Lambert's dick is big, but it's chewy and meaty. Lance Turber is also hung, but when his long dick stiffens up, it curves down a bit, giving a cocksucker an extra challenge when swallow his meat.
But this is a threeway, so these horny studs don't have to chose which cock they'd love best up their asses. It starts off as a duo with Gaelan and Lance fucking, then Roger joins for a wild and horny threesome, then Lance leaves Gaelan and Roger to continue dicking each other. And with three guys and so much fucking, there's lots of cum whizzing around.