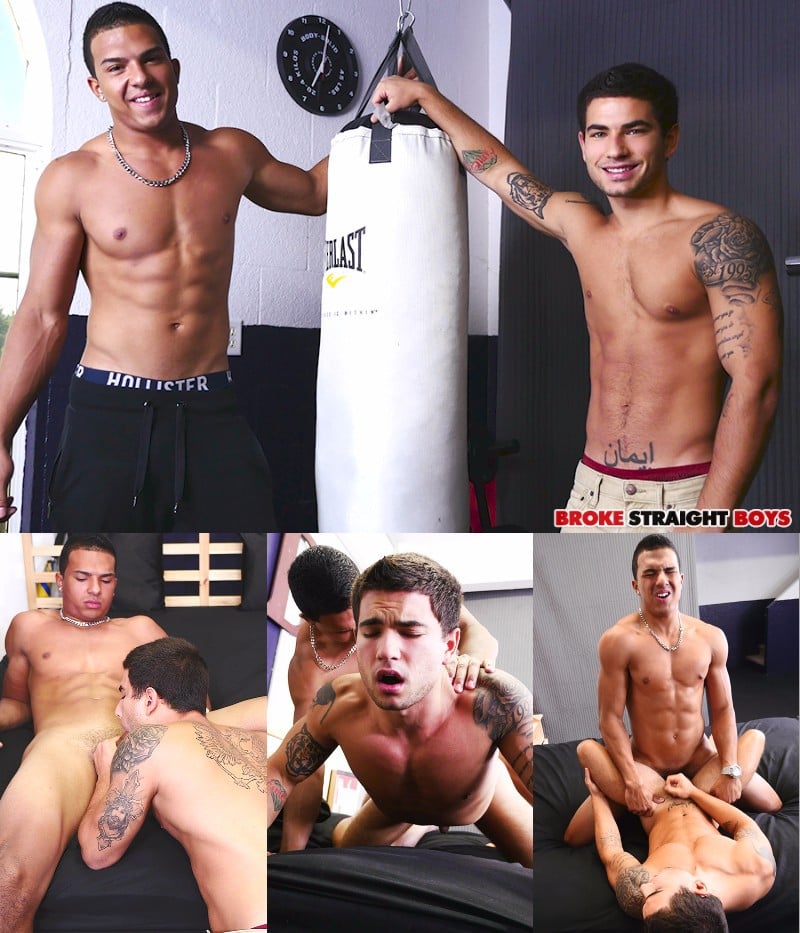 Join Broke Straight Boys for just $1
Could you fuck your best friend? Vadim Black and Devon Felix are best friends in real life and now that they're both working at Broke Straight Boys, it was inevitable that they'd do a scene together. Who cares? Do you care? I don't. Come inside and see why I couldn't give a flying fuck what Vadim Black does with his cock.
When Vadim Black first debuted on Broke Straight Boys two years ago this month, I thought he was a hot little stud. I would have preferred he have a bigger cock, but more than a mouthful is waste, right? And it's uncut, so ... Then Black started the big studio flip flop where he jumped from one "exclusive" contract to another, and every time he left Broke Straight Boys the studio took him back -- twice. Let's not even get into the Twitter meltdowns where he's showed himself to be a first class tool.
Most recently, Black was featured on MTV's True Life in an episode that talked about gay-for-pay porn stars and how they feel about doing gay porn. Vadim apparently hates bum fun so much that he travels with a bag of erectile-dysfunction medication to help him pop a boner for the occasional. Oh baby, stop, you're turning me on. I like my porn hunks to be engaged and have chemistry. I know that all porn is a fantasy and that a lot of performers are popping ED pills, but imagining a guy is just praying for the scene to be over is a total buzz kill for my cock. How about you?
Now, if I take off my asshole hat, some of the fucking in this scene is pretty hot, and even Black's cute little butt looks pretty fetching arched in the air with Devon drilling him. And if you completely disagree with me, you'll probably want to know that Vadim Black has got 42 more videos over at Broke Straight Boys.
See more at Broke Straight Boys