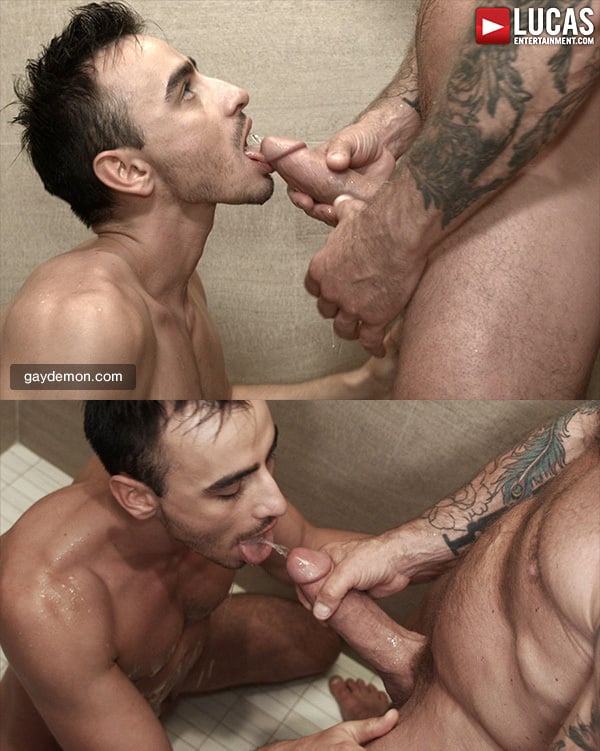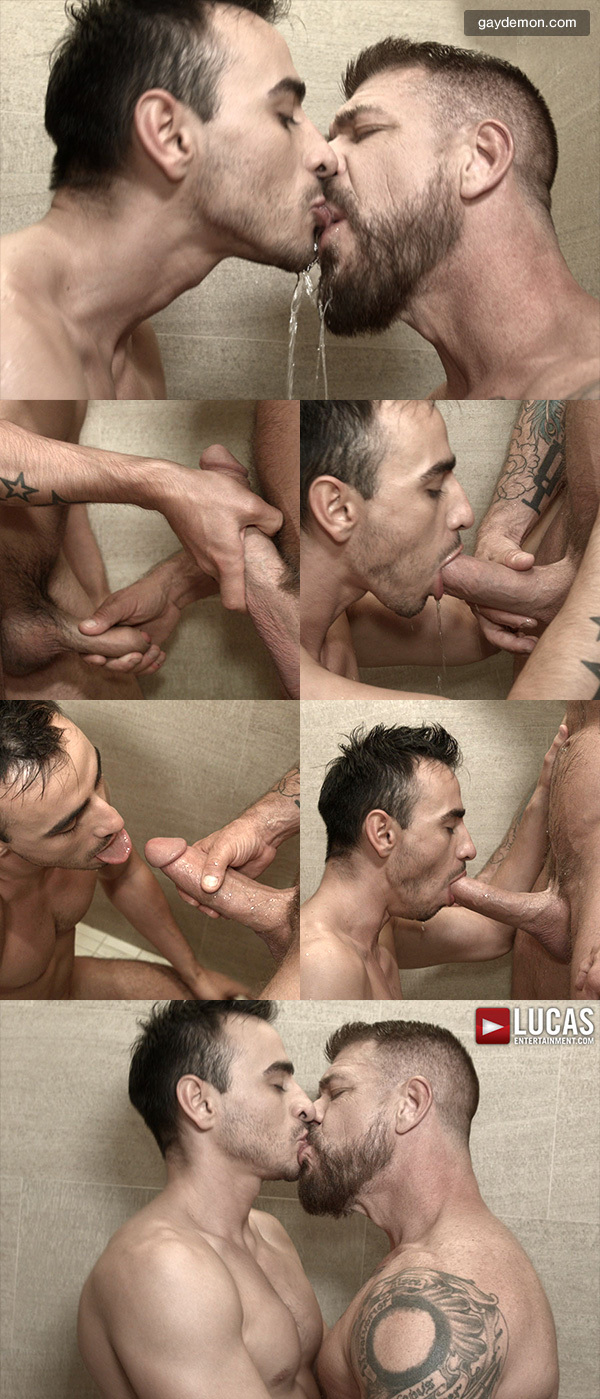 Would you let a man piss on you? Have you? If you're waffling, how about a man with a 10-inch cock? You desperate want to suck it, but the only way he's letting you near it is if he can pee on you, how about it? Nigel Banks is kneeling in this over-sized shower and Lucas Entertainment and his mega-hung playmate is streaming pee all over his chest. Then Nigel opens his mouth and gulps back some golden juice and stands to give this daddy a piss kiss. So how about it? Come inside and see who is swapping piss with Nigel.
I have to admit that I'm a Rocco Steele junky. And with the exception of blood, stuff that really hurt bad -- and I'm not talking about spanking -- or anything involving me wearing a brown hanky to find a playmate, I would do just about anything this daddy wanted. Yes, even a golden shower. I'm not into piss play, but I have tried it. I think a guy's got to try things before he can take them off the play list. So I let a man pee on me at the baths, but I didn't get the thrill he was getting. Oh well, no harm, it washes off.
But back to Nigel and Rocco. I'm not sure how Nigel got out of that shower stall without taking Steele's monster meat up his ass. I wouldn't have let that happen. But I guess the Lucas Entertainment director wanted a piss scene for their raunchy section. So Nigel kneels, gets his chest splashed as Rocco has one of the longest pisses I've ever seen. And yes, Rocco gets down on his knees too.
See more at Lucas Entertainment