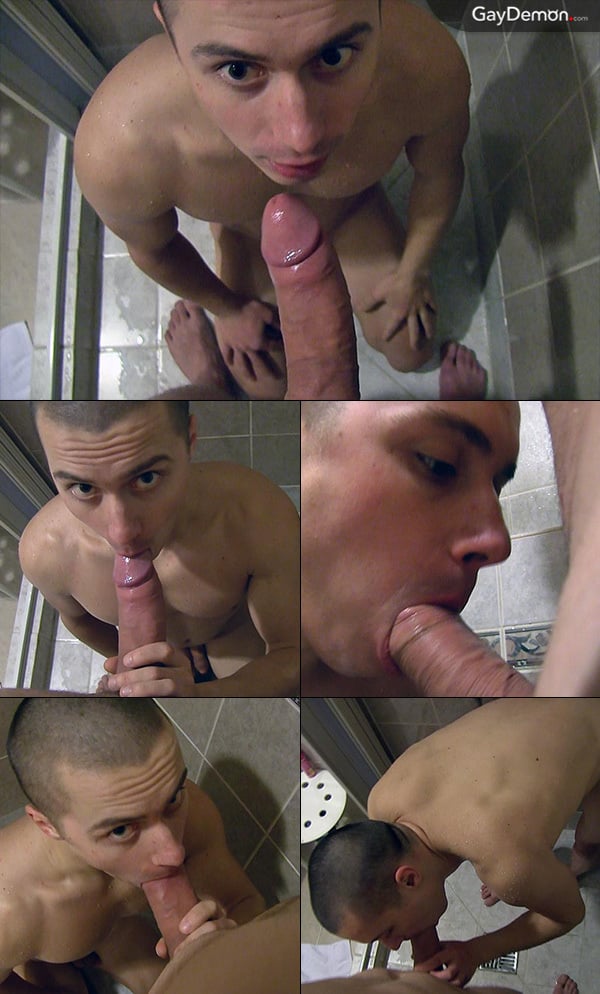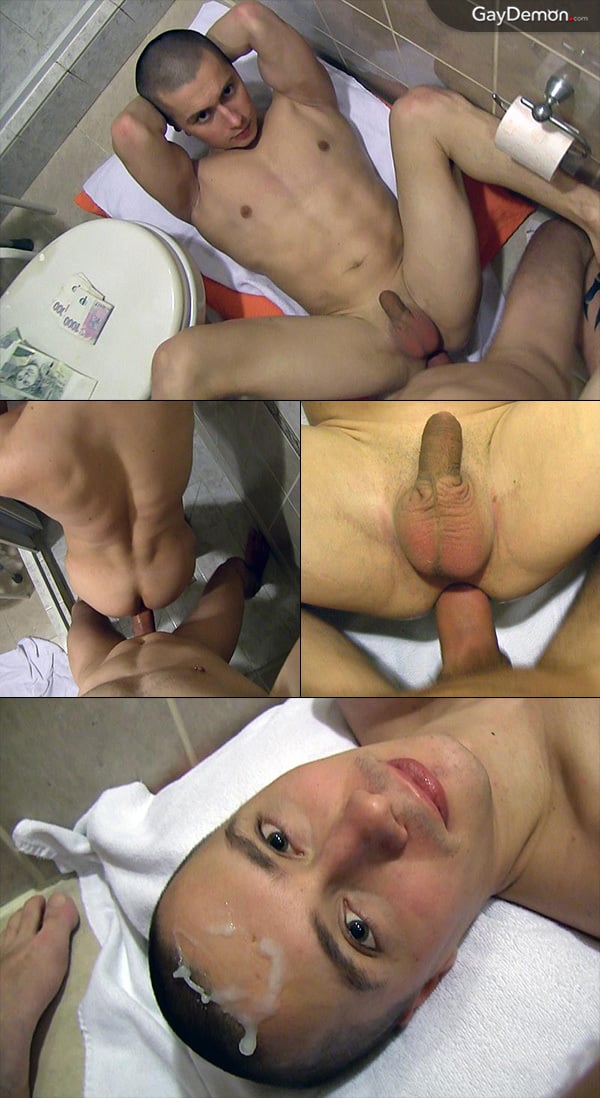 This cute Russian thought this Czech guy was nuts for offering him 3000 krona to strip naked and lie in the snow. (That's about $150 US.) He's even more stunned when the Czech Hunter offers him 5000 krona to suck his cock. "I'm not gay," the Russian says. So Jirka cranks it up to 6000, then 7000 krona saying, "It's not about being gay, it's about making lots of money." And 7000 krona works out to be about $350 US, which in Prague is a wad of cash.
The Russian agrees and Jirka leads him back to the hotel and lets the guy warm up in the shower. When Jirka joins the lad and tells him to get on his knees, this Russian's eyes pop out of his head when he sees the massive dick staring him in the face. He looks like he's wondering if 7000 kronas was enough. But he gets to work and tries his best to swallow his huge cock.
After a while Jirka tells this cocksucker that he's enjoying the head very much, but he's going to have to give him more money. The Russian is cautiously interested. When Jirka says that he wants to shove his monster bone inside the lad's ass, the Russian's face just about hits the bottom of the shower floor. It's hysterical. But as you can see by the wad of cash sitting on the toilet, he agreed. And not only did he earn a few thousand more krona to get fucked, but he got a handsome bonus when he let Jirka cum on his face.