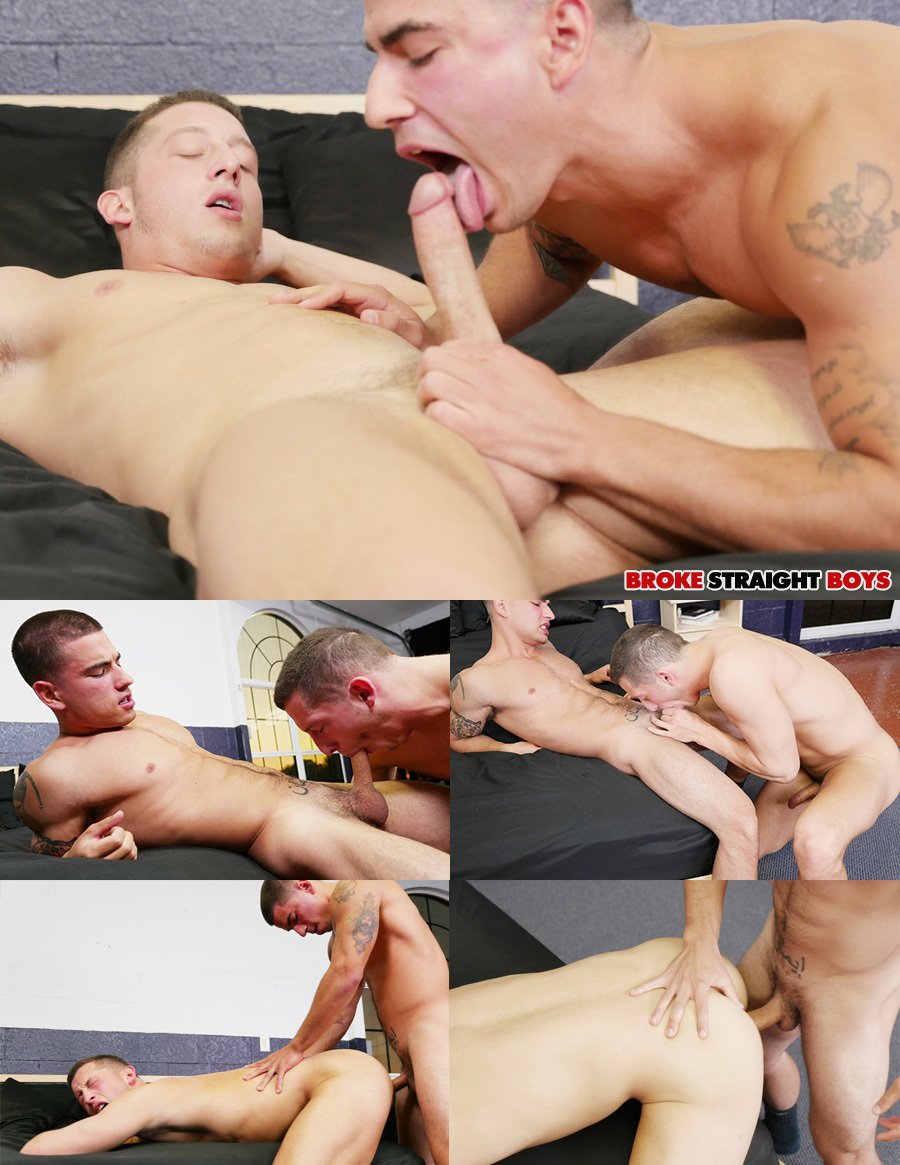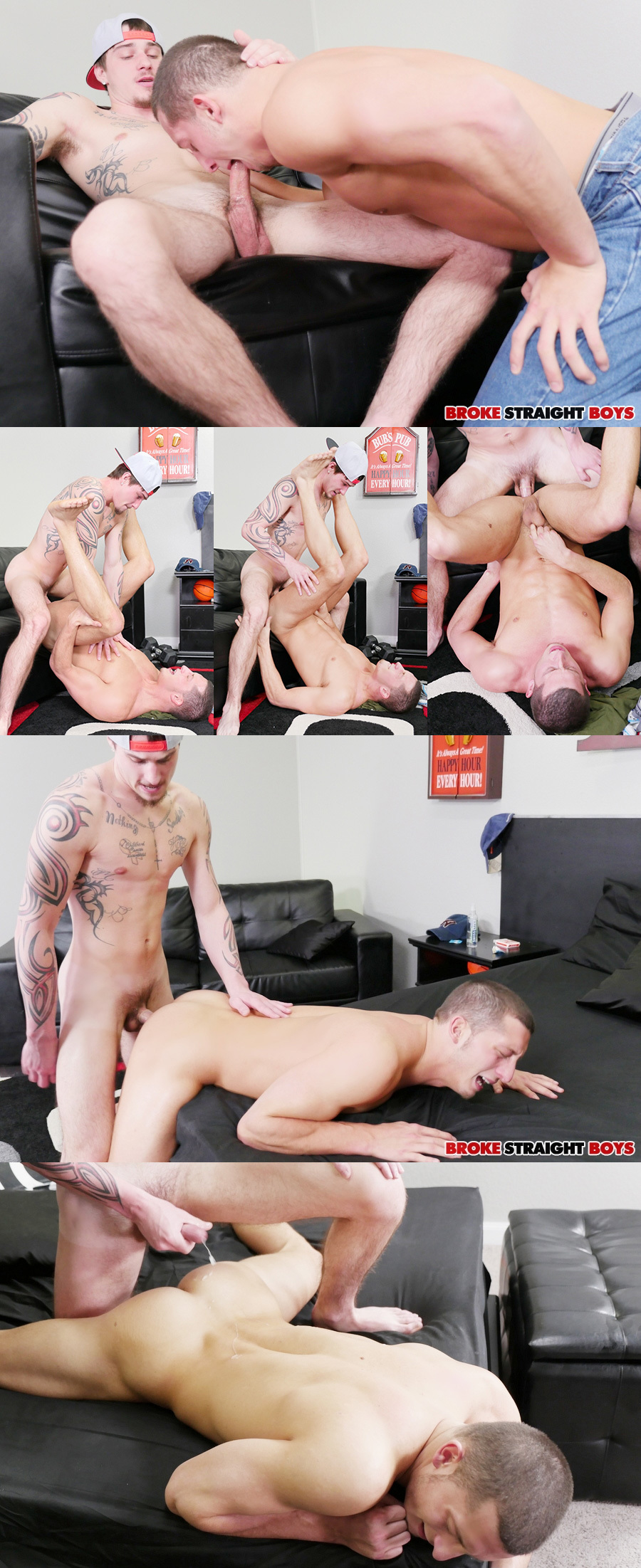 There's been a lot happening over at Broke Straight Boys with a massive exodus of BSBers leaving and moving on to other projects. Vadim Black has left Broke Straight Boys again -- this is the second time he's walked away from the studio -- but I don't know what led to his departure. Maybe BSB was just tired of his nutso antics on Twitter. Inked bad boy Cage Kafig also called it quits, citing quibbles over scene schedules and payments. But thanks to previously-filmed scenes, both Kafig and Black still have BSB scenes rolling out, and in fact they have both taken turns on ex-Corbin Fisher stud Drake Tyler in the past couple of weeks.
Paul Canon and Damien Kyle left Broke Straight Boys a few months back, and after getting married -- yes, apparently "straight" boys can get married now, but gay guys are still having trouble tying the knot in most U.S. states -- Canon filmed a couple of scenes for MEN.com in their Bear Weekend series. Canon has also filmed at least one scene with Next Door Studios and that's already been released. Damien Kyle says that he wants to head behind the camera and direct scenes, so we'll see how that pans out.
Vadim Black is well known for his Twitter meltdowns and putting his foot in his gigantic, unbridled mouth, and after his last explosion, he closed his Twitter account. But he has since started a new one. His MEN.com scene debuts tomorrow and he's fucking Jack Radley in the Not Brothers Yet. I guess with Johnny Rapid out of jail and back filming, and Jarec Wentworth in jail and not filming, MEN.com needs some new bad boys to keep the drama train rolling -- and here's Vadim ... just in time.
So no doubt we're coming to the end of both Vadim Black and Cage Kafig scenes at Broke Straights Boys, but I thought I'd highlight their fuck sessions with power bottom Drake Tyler. Curiously, Kafig wore a condom, but Black went bare. Kafig is no stranger to bareback fucking on the site and neither is Tyler, so I didn't really get that. And Black also has another scene that was released over the weekend where he fucked BSB newcomer Ryan Fields.
See more at Broke Straight Boys