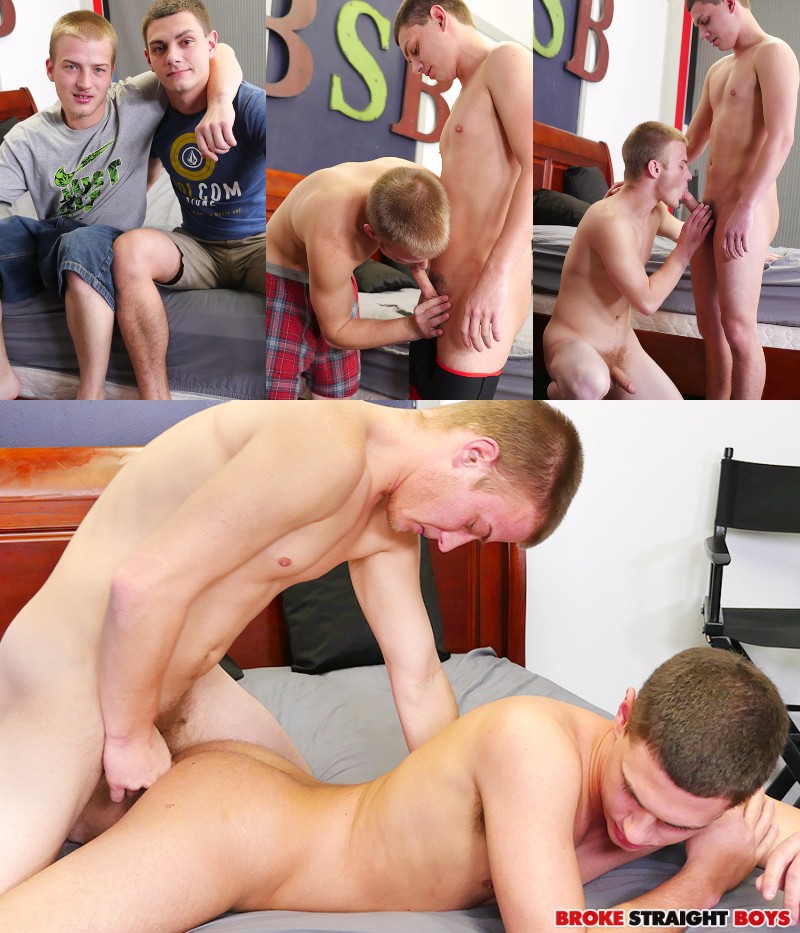 "I don't have to take a dick today, so I'm good," says Jason Sterling. But he has bottomed before in some of his 16 videos at Broke Straight Boys. But today he's fucking Tyler Griffin, who has bottomed plenty of times on the site, in fact, he's almost only gotten his ass fucked.
When the guys peel off their pants, Jason is already tenting in his boxers. Tyler is wearing Broke Straight Boys briefs, and even though he's packing a nice bulge, we don't get a hint at how big is cock is until he pulls them off. Geez. He looks twice as big as Jason -- so why is Tyler bottoming?
Tyler kneels and sucks Jason's dick, then they swap, and Jason can't manage more than the head of Tyler's big cock. A gay guy could easily deep throat the whole thing, well, most could, but a straight novice needs to pace himself. Tyler lies on the bed and Jason mounts him and slides in. Tyler's had bigger dicks in his ass, but what Jason lacks in size, he makes up for in stamina.
See more at Broke Straight Boys