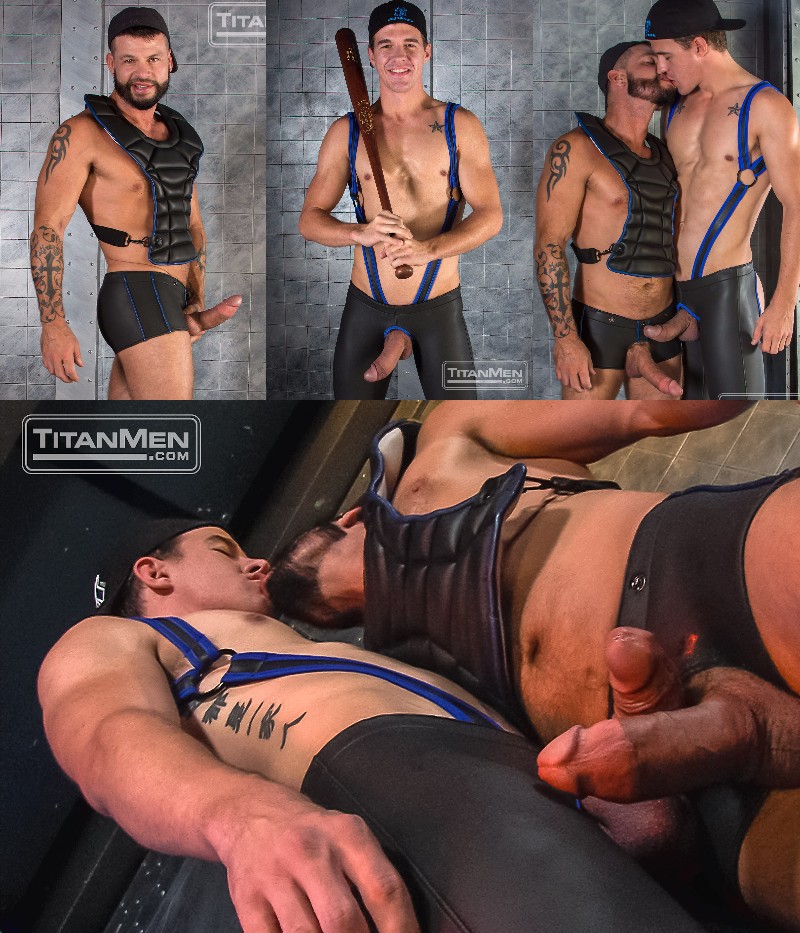 Save 25% on a Titan Men Membership
Porn names are fun sometimes, take JJ Thick and Tex Davidson. They're both new to Titan Men and are featured in the second scene from the new DVD ICONS. One would hope of porn hunk would live up to a name like Thick, and JJ definitely does with a nine-inch and very fat cock. On the other hand, Tex's name made me think about the line "everything's bigger in Texas," and indeed, Davidson is also packing a super-thick niner.
Titan Men's ICON is an enigma. The write-up begins: "The juices flow hard and heavy as the Icons of TitanMen—including exclusives Jesse Jackman, Dallas Steele and returning legend Diesel Washington—show off their testosterone-dripping talents." Washington was a Titan exclusive a decade ago, and Jackman has been with the studio for a while now, so I understand why they'd be considered icons. Dallas Steele has barely been in the business a year, and Colt Rivers has only been around for a couple of years, and I've never heard of Tex Davidson and JJ Thick until now, so when the majority of the cast isn't a porn icon, the DVD title is a complete misnomer. But honestly, I've been finding a lot of Titan Men movie titles have little to do with the featured action.
So far in ICONS, all the men are wearing neoprene sports gear, another head scratcher when thinking about the theme of icons. But Tex and JJ have two of the biggest, thickest cocks you'd ever hope to find in the same porno. Good grief! They swap head and try gulping down as much of each other as they can, then JJ Thick fucks Tex Davidson in his neoprene baseball gear. They flip, but honestly, I think Tex is a much better bottom. Either way, these two massive dicks are a must see.