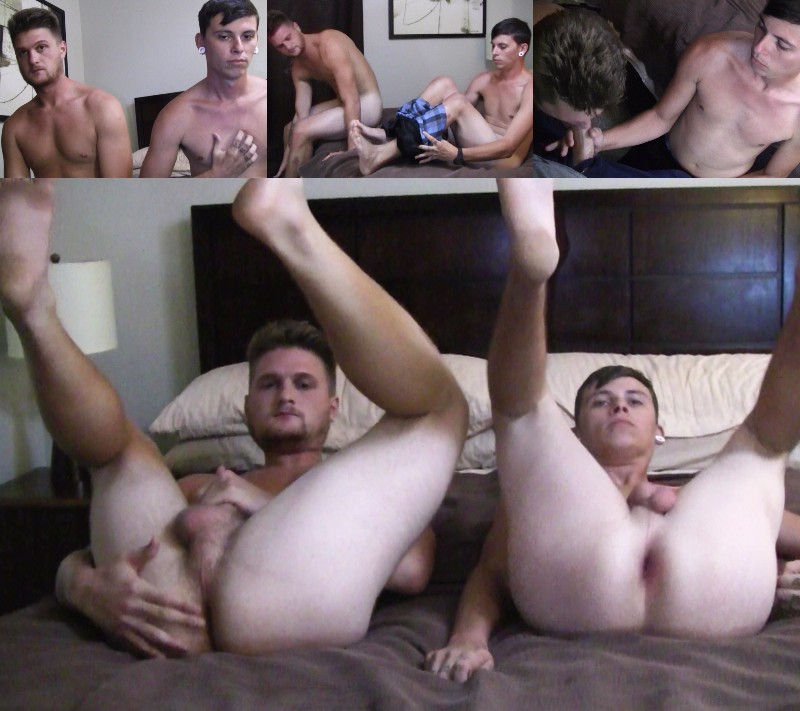 Watch These Bad Boys Getting their Holes Stuffed
Charlie and Noel weren't just caught with drugs in their room at Boys Halfway House, but they had a fucking scale. They didn't seem to understand the gravity of the situation.
Do you remember how much you'd squirm when your brother was getting the belt? You sat in the uncomfortable anticipation that your turn was coming. Think about Charlie and Noel, lying side by side with their legs in the air and hearing the other yelp as the supervisor shoves his big cock in their holes. Sucking dick is one thing, but getting your ass busted open is quite another.
The supervisor makes these two bad boys suck his dick first, then he fucks them on their backs, first one, then the other, then back and forth. And while he's fucking one guy he finally orders the other to suck his buddy's dick.
See more at Boys Halfway House