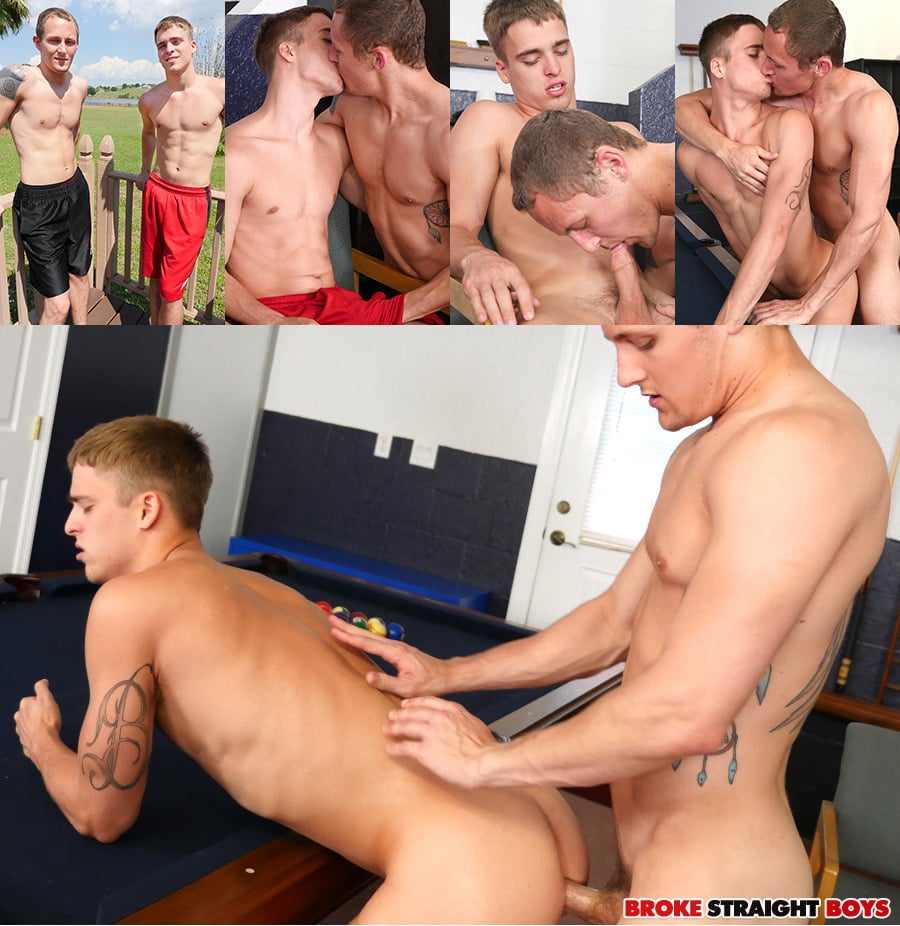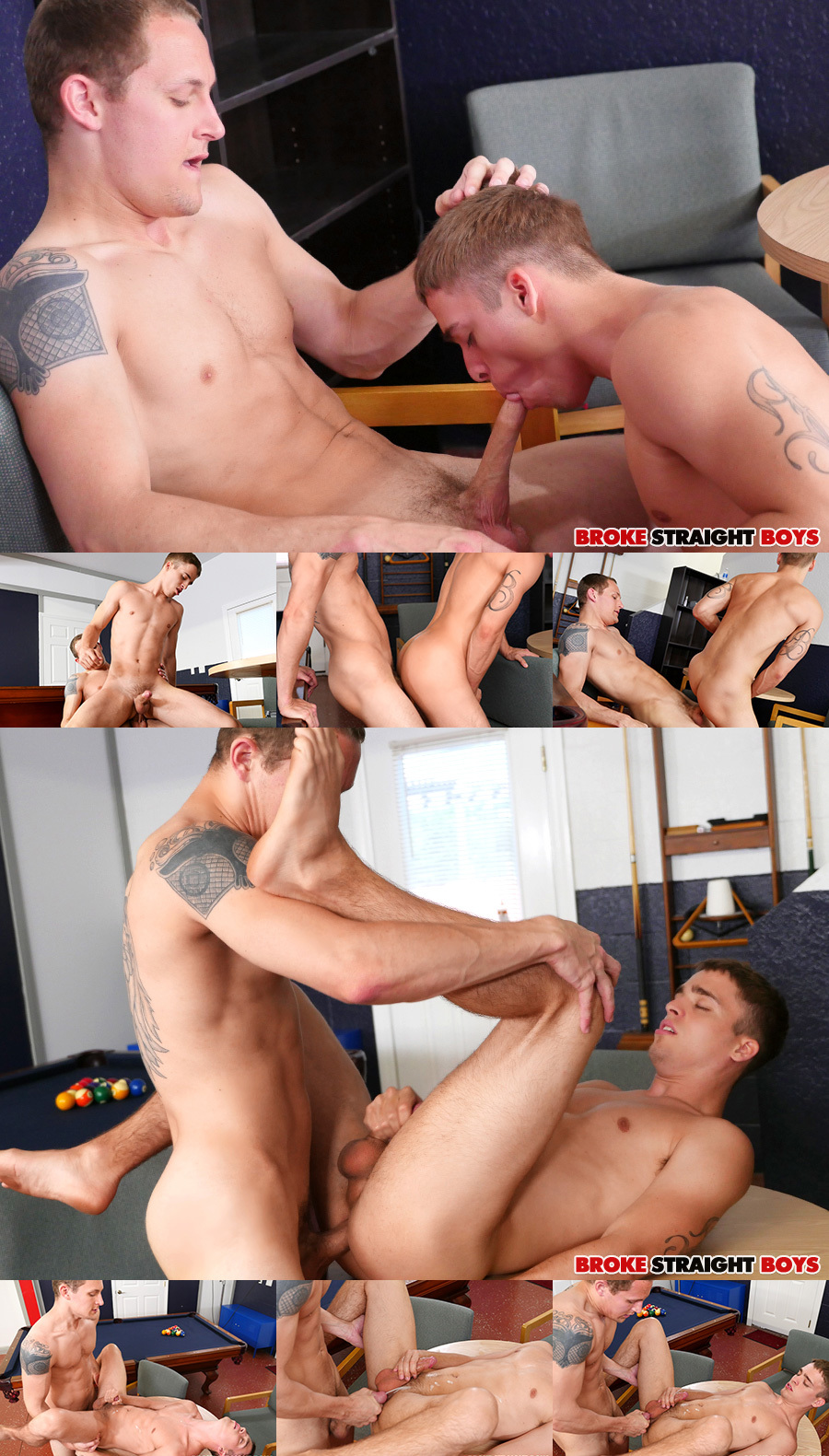 "Are you starting to get more comfortable with this?" asks the producer. Brady Bennett is going into his third fuck scene at Broke Straight Boys, and funnily enough, his third time bottoming. He says that it's getting easier. Funny how the words don't always match the actions in these videos. By the second fucking sequence in this video, Brady squata over Trevor Lastner's big cock with one of his own legs hoisted up on the table in front of him and Trevor is thrusting hard up into Brady's ass. Not a position for a novice, is it? Yeah, I'd say it's getting easier, Brady.
Brady Bennett is a cute, 20-year-old guy sporting a tight body and blond hair. He's got a decent-sized cock and he's filmed five videos with Broke Straight Boys, a solo, a blowjob, and now three anal sex sessions where he bottoms in all of them. I wonder when they're going to let the poor guy fuck some ass. The producer asks Brady if his girlfriend back home knows what he's doing today and Brady laughs, "I just told her I'm filming today, but didn't get specific." Open-minded gal, isn't she?
Brady leans on the pool table and Trevor pushes his way in. Brady's tight hole kicks him out a couple of times, but after that, it's smooth sailing. And Trevor drills him, then sits back for that riding session. Then for the finale, Brady lies back on a table and Trevor pounds his big, thick cock in Brady's hole. "I'm gonna cum," Brady says with his toes curling hard, then seconds later he blasts right up onto his chest. Trevor's not far behind and his first blast splatters just below Brady's shoulder. And Brady's body is drenched in jizz. These are a couple of big cummers!
See more at Broke Straight Boys