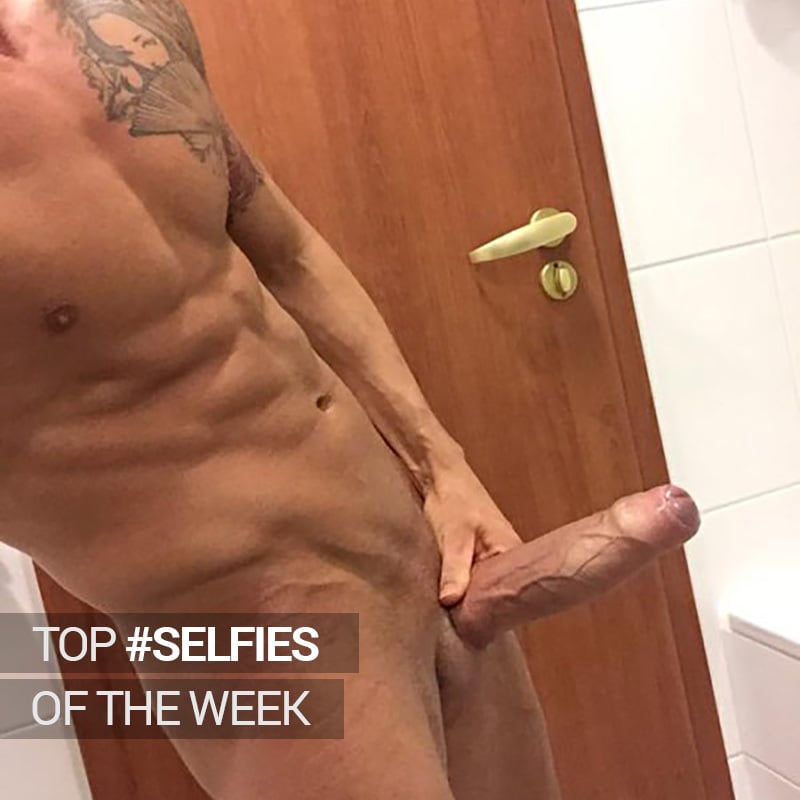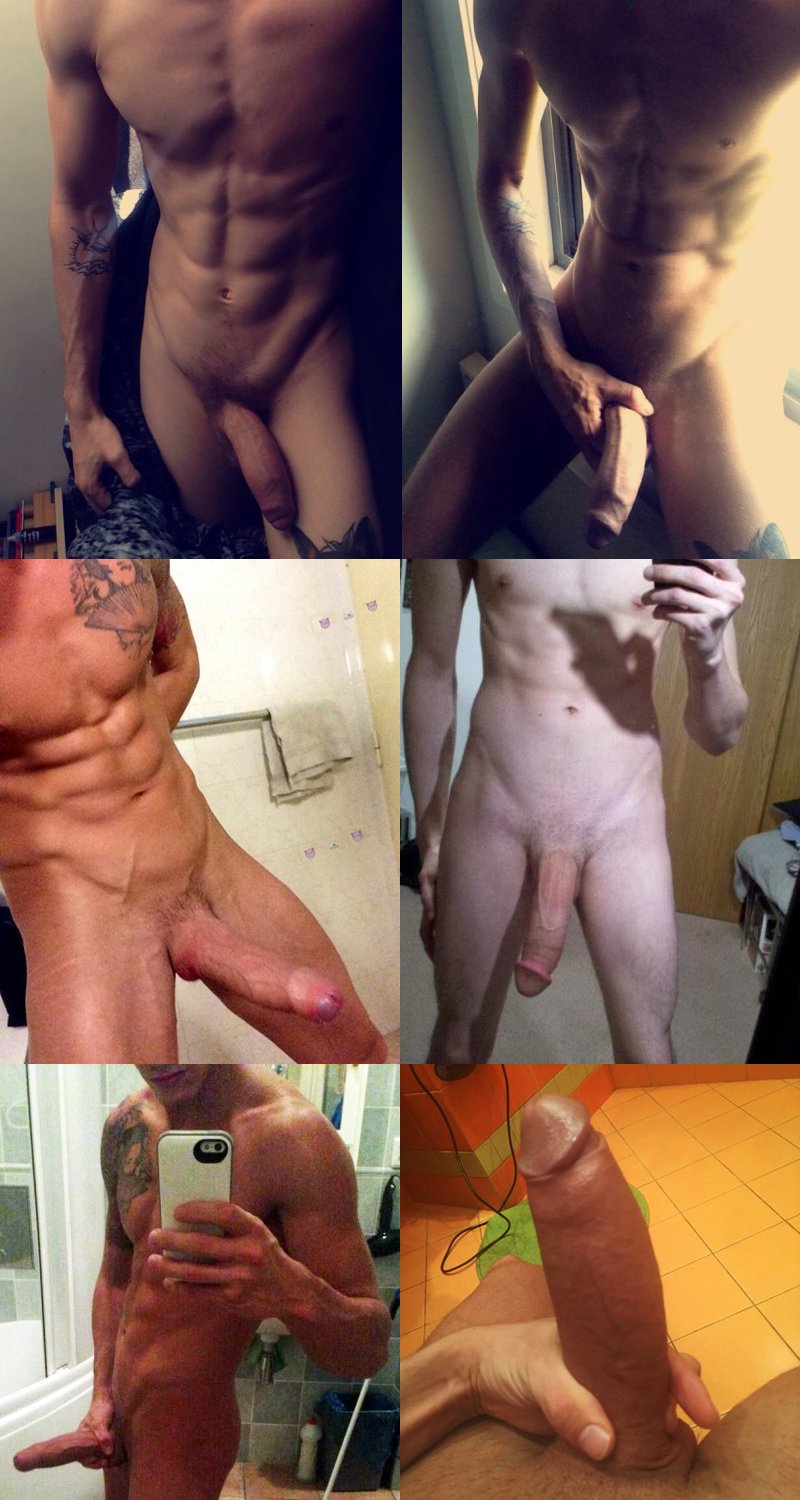 It can be problematic if a guy is so hot he takes your breath away. Because you're going to need it when giving him deep, satisfying head. That's satisfying for him and you. Because sometimes after a long, hard day at the office/factory/synagogue gift shop (or wherever the hell you work), you need a tonsil massage.
And to make that happen, you'll need to do that whole breathe through your nose between thrusts thing that every good cocksucker learns. Thank you "Cocksucking 101" brochure I found in the library next to the bus schedules. It may not have been an official government brochure. And it wasn't so much instructional as a list of 101 guys who wanted their cocks sucked.
Also known as the phone book.
So yeah, it's true that being lean will make a cock look even bigger in comparison. But these guys are just big no matter what. Gaggers. Chokers. Throat fuckers.
Party in their pants. Do a little dance. Screw the damn romance. Steal their underpants. Next.
If you're anything like some of these guys, do us all a favor and don't wear underwear, especially at the gym. Let it swing and flop and assert itself. Now if you need a jockstrap for support, at least have the common indecency to cut a hole for your cock to pop out, while leaving your sack fully supported. Some kindly manufacturers even make jockstraps like that to start. And light colored gym shorts would be good too so any and all precum will be visible. Some guys are drippers, even in public. Glory be.
For XXX lean guys with fat cocks, Bel Ami Online (which earned a whopping 95/100 in our review) is going to give you major porn bang for your porn buck. Check out our review or head right to Bel Ami Online and see for yourself.