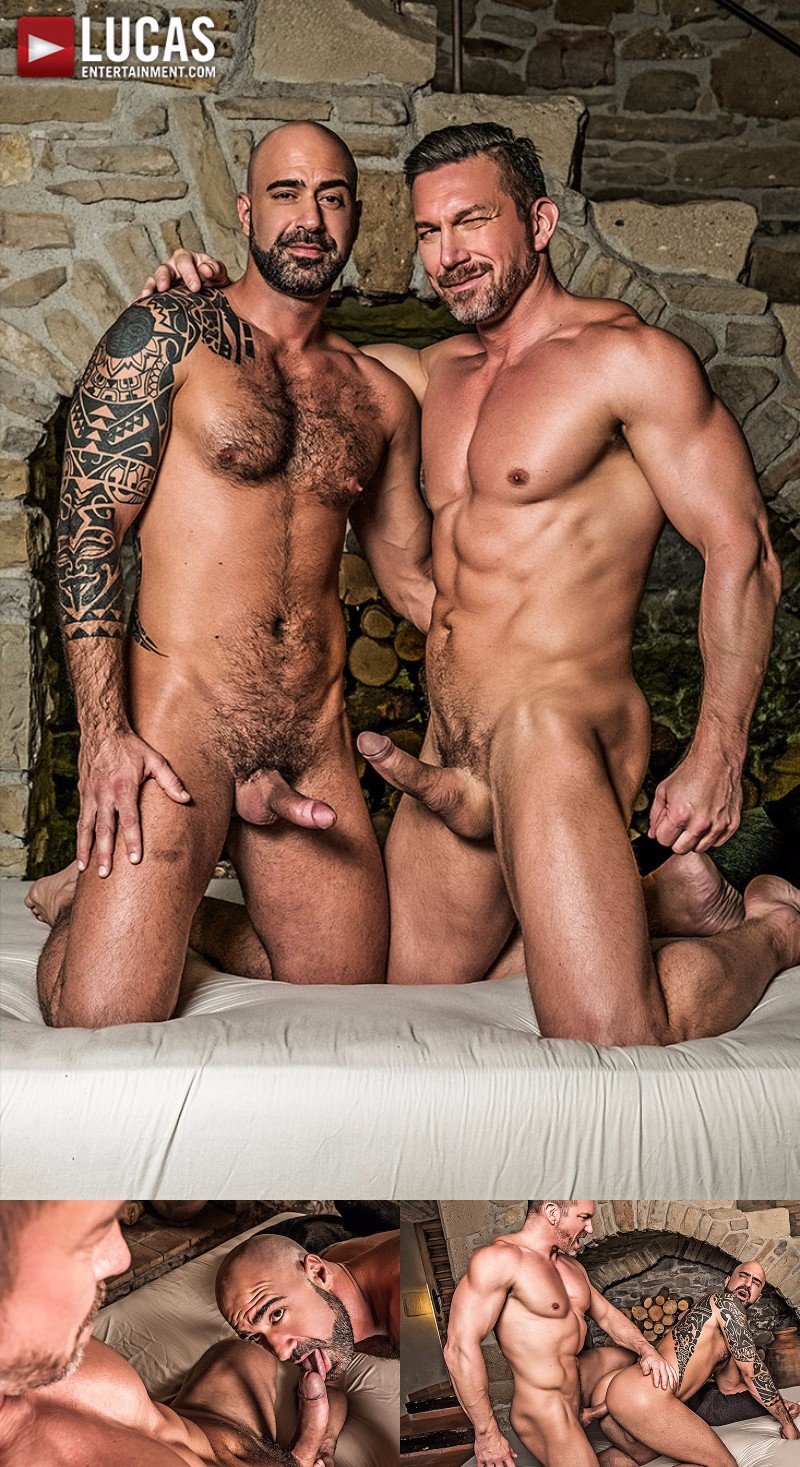 Watch "Bareback Boyfriends & Bros" at Lucas Entertainment
After an eight-month absence from Pornland, Tomas Brand returns in a bareback scene with his new real-life boyfriend, Angelo Di Luca. The pair fucks in the new Lucas Entertainment DVD called Bareback Boyfriends & Bros. This also appears to be Angelo Di Luca's first porn video and he demonstrates how much he loves servicing Brand's uncut dick.
I don't know much about Di Luca except he's handsome, bald, hairy, tattooed, and rides Tomas' dick like the world's coming to an end in an hour. I enjoyed the chemistry between these two and loved watching Tomas wrecks his lover's ass.
But I have to say that I was also disappointed to see this scene because I didn't even know that Tomas Brand and Logan Rogue hit Splitsville, but Lucas Entertainment tells me the guys broke up about a year ago. The Swedish pair were one of my favourite Pornland couples. Too bad.
See more at Lucas Entertainment