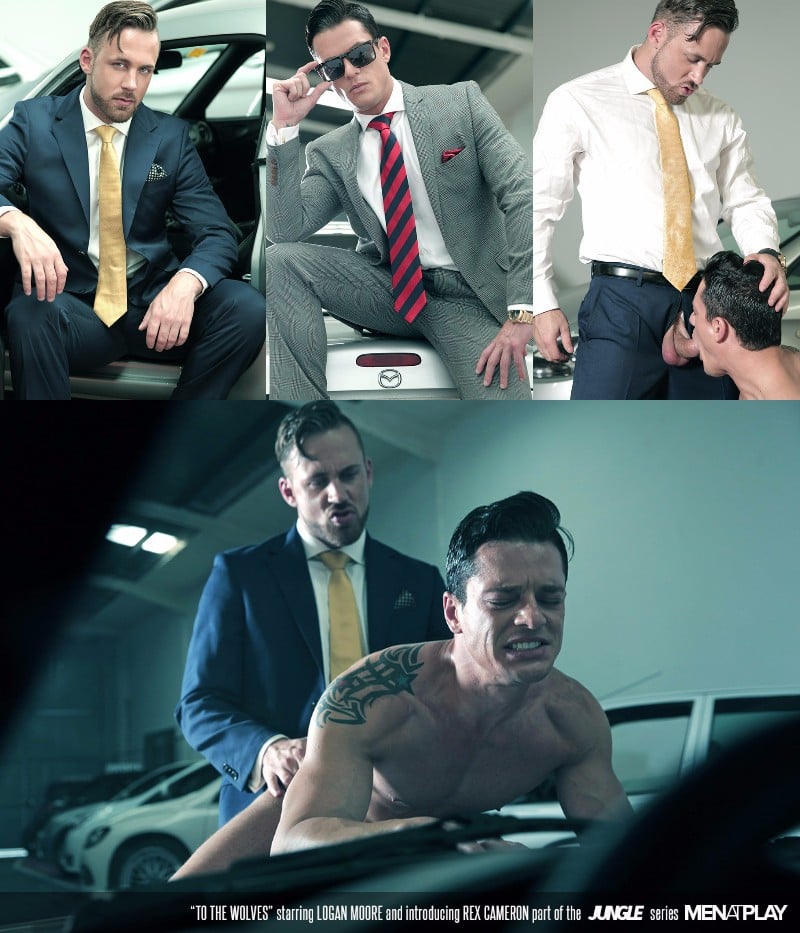 Watch the Brand New Series "To The Wolves" at Men at Play
Rex Cameron makes his Men at Play debut in a new series called To the Wolves. He's a cocky executive who is supposed to be meeting fellow mobster Hector De Silva in a warehouse packed with expensive cars. But instead Logan Moore is waiting for him. Moore orders Cameron over the hood of the car and frisks him for weapons.
After patting down Cameron, Logan orders the executive to strip. Right there in front of the silver sports car. I'm not sure what kind of power Moore holds over this guy, but Rex peels out of his expensive suit. Moore examines Rex's muscular body, trailing his fingers over the hunk's his perfectly carved pecs and washboard stomach. Rex nervously awaits Logan's next move.
It comes swiftly and Rex is pushed to his knees. Logan unzips and hauls out his stiffening cock and tells Rex to get to work. Logan throat fucks the younger upstart, then spins him around and bends him over the car again. This time, Moore dives between Rex's hot butt and tongue fucks him, getting his hole wet and ready for the main event. Rex lifts his leg onto the car's bumper and Logan slides inside him.