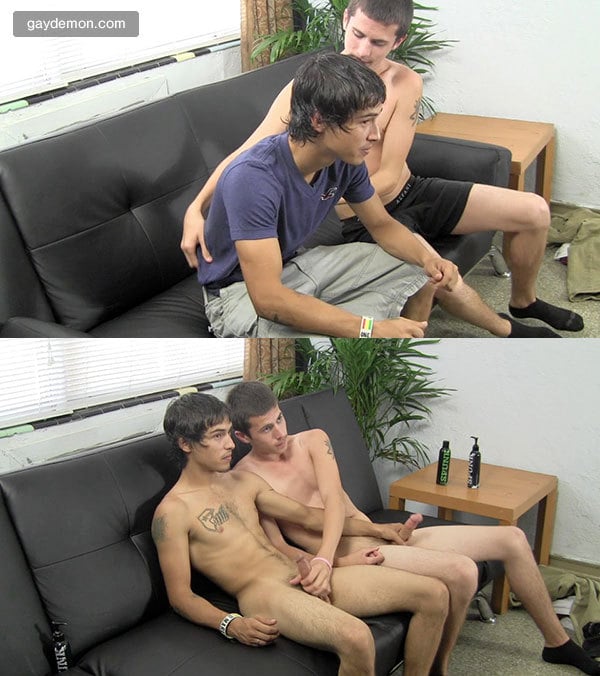 It always puzzles me why guys think sharing their first time with the world is a good idea. Things sure have changed since I was 18 years old. I wouldn't have dreamed of even suggesting that I liked guys, let alone touching one on camera. But I sure would have liked to touch many of my buddies' cocks.
Milo has already been through all the first times at Straight Fraternity. He's jacked off side by side with another guy, he's sucked a dude's cock, and he's fucked a guy. And he's made a lot of money doing it. Milo's a nice guy and wants to share his good fortune, so he brings along his best bud Carson.
Carson is 18 years old and he's got a big curved dick and a heavy pair of nuts that sit on the sofa between his legs. The guys lube up their hands and stroke each other's cocks, and Milo eventually leans over and gives his buddy some head. Carson's not freaked out by it, in fact he lies his head back on the sofa and enjoys it. And one by one, the guys stroke off and cum on each other's thighs. So I imagine we'll see Carson back in the weeks ahead sticking his long cock in mouths, asses, and glory holes. It's such a nice one, too.
See more at Straight Fraternity