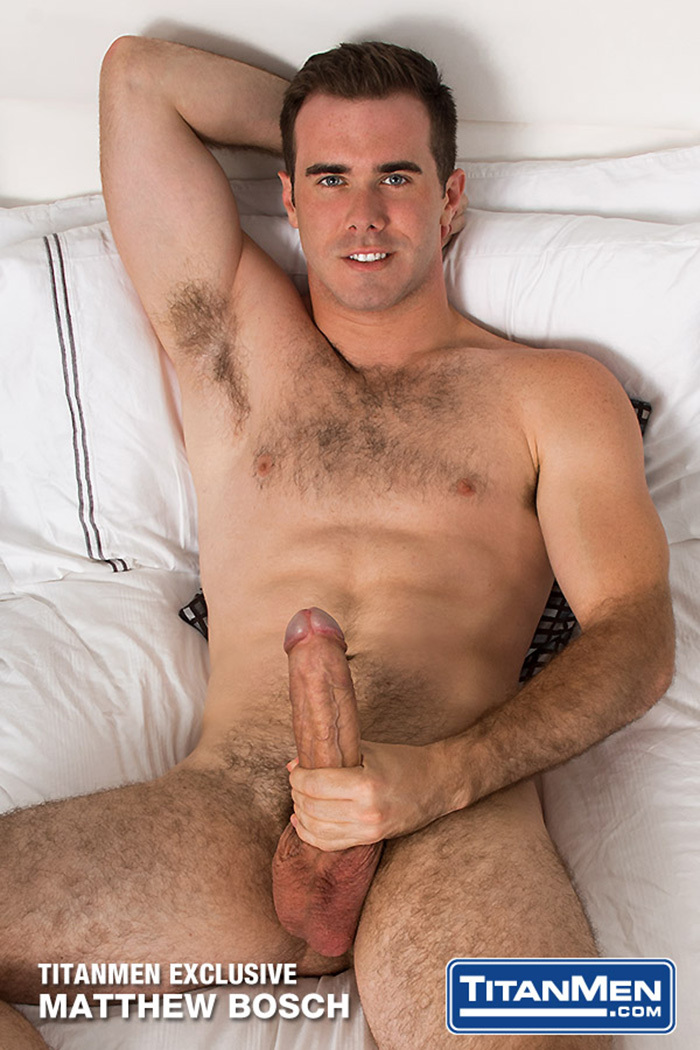 Porn newcomer Matthew Bosch joins the line-up of sexy men at Titan Men. The studio announced on September 14 that they signed Bosch to an exclusive contract and have already filmed his first scenes. The Boston resident is 29 years old, stands six feet tall, and weighs a hunky 185 pounds. With soap-opera star good looks and an eight-inch uncut cock, Bosch is bound to be a hit. Come inside for details on his first project with the studio.
Matthew Bosch will make his porn debut in a Titan Men movie with an election theme and it's due to be released early in 2016. Bosch plays a closeted conservative senator who is running for president of the United States. But like most politicians, Bosch has trouble keeping his cock in his pants and a leaked sex tape lands the senator in the tabloids right in the middle of his campaign.
"I'm thrilled to be exclusively working with Titan Men,"says Bosch. "My experience has already been amazing and I can't wait to see what we do in the future." Titan Men director Jasun Mark says, "He immediately clicked with the other Titan Men. I can't wait for people to see his first movie."
Titan Men is celebrating 20 years of production and Matthew Bosch joins a sexy line-up of exclusive hunks including Jesse Jackman, Hunter Marx, Nick Prescott, Eric Nero, Jay Bentley, Eddy Ceetee, and Kevin Lee. Earlier last month, Titan Men also announced that long-time, former exclusive Diesel Washington is returning to film with his alma mater.