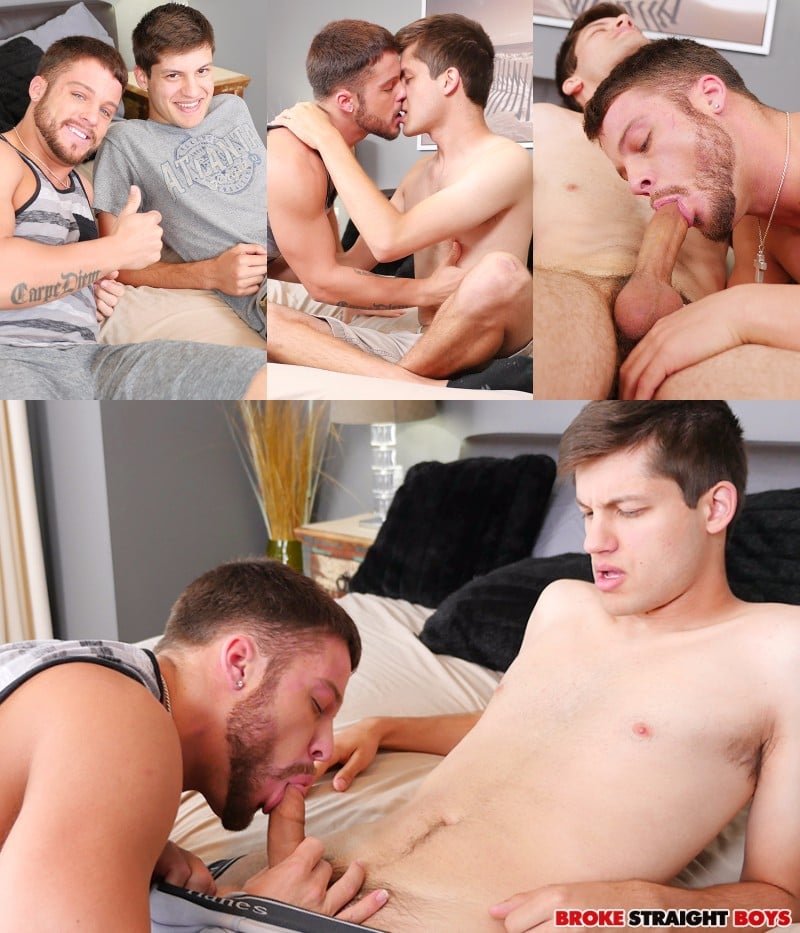 Get a $1.00 Trial Membership at Broke Straight Boys
Chris Taylor joined Broke Straight Boys back in March, and while his first action video featured him topping another guy, his next three have had him bottoming. This latest with Zeno Kostas shows how much Chris really enjoys having a cock up his ass. A guy doesn't moan like this unless he loves it.
Zeno Kostas is funny. In the opening interview the producer asks them to introduce themselves and Zeno says his first name normally, like any American would, but then he suddenly develops a Greek accent when he says "Kostas" with a long O instead of the ah sound most would say. Zeno has been filming with Broke Straight Boys for three years and when the producer asks what his biggest challenge has been and Zeno says, "Learning how to take a dick up my butt."
Listen, I'm gay, I've only ever been gay, I've never had sex with a woman, and I'm 100% bottom, but learning how to take a cock up my butt was a challenge, too. I remember the first time a guy popped his dick inside my ass I saw stars and yelled, "Take it out! It hurts. Take it out." I doubt very many guys, gay or straight, slide onto a dick balls deep their very first time. Anyway, this is a good fuck scene and Zeno's a good top sliding in slowly and giving Chris plenty of time to get used to his cock. Then he fucks Chris until the lad blows an incredible load of cum all over himself.
See more at Broke Straight Boys