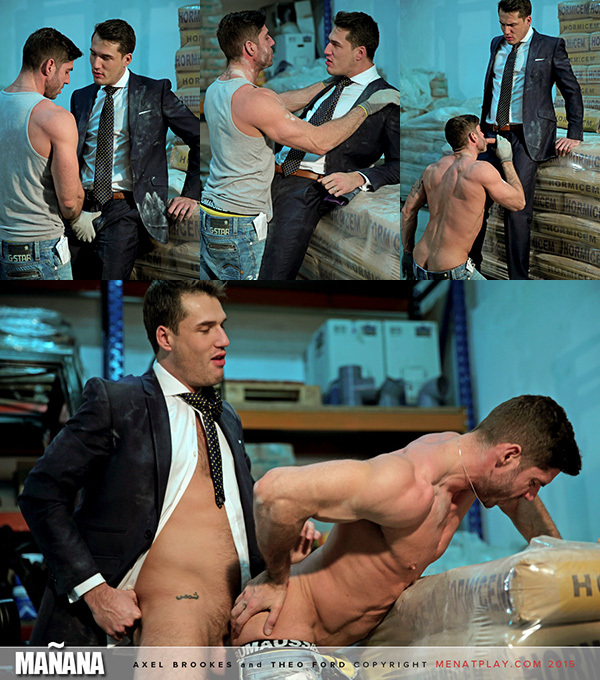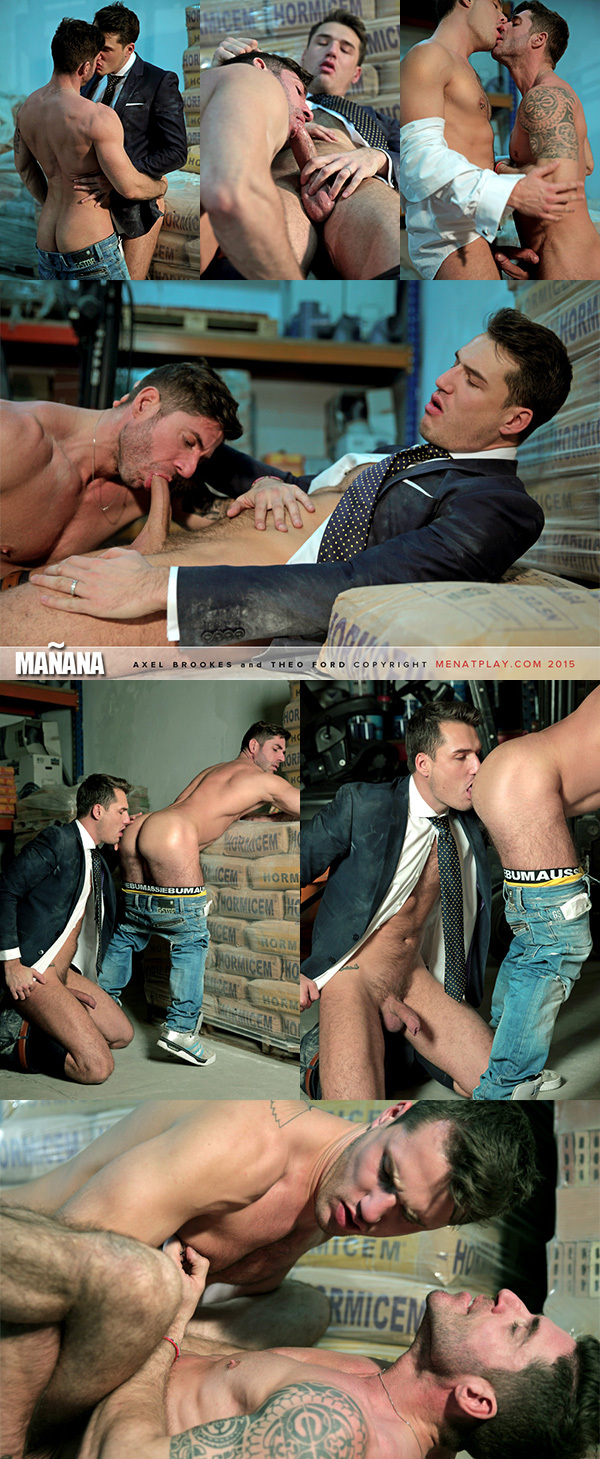 These days, it's hard to get what you pay for and contractors seem to be about the worst when it comes to delivering on their promises. Theo Ford is finding this out. He paid his contractor for a job, but then Spanish hunk Axel Brooks hasn't been heard of since. When "Manana" opens on Men at Play, rich executive finally catches up with Brooks in his warehouse and starts giving him hell.
I was expecting this rough-looking Spaniard to push Ford over a stack of cement bags, pull down his expensive trousers, and fuck his ass. But as it turns out, it's Brooks who is on his knees gulping executive dick. You see, Brooks isn't taking any shit from this stuck up rich dude, so throws a dirty bag at him and gets Ford's suit jacket covered in dust. And just as Ford's blood starts to boil, the two fall into one of those angry got-to-have-you moments.
And Theo maintains the upper hand and pushes Brooks to his knees, then after feeling the contractor's lips on his big nob, Theo bends him over and gets a taste of his ass. Theo shoves his big dick inside Axel takes out his anger on the Spaniard's ass. Brooks can handle it -- he was in the mood for a hard fuck. The two men strip naked and Theo mounts Axel and fucks him until their balls are ready for a good draining.