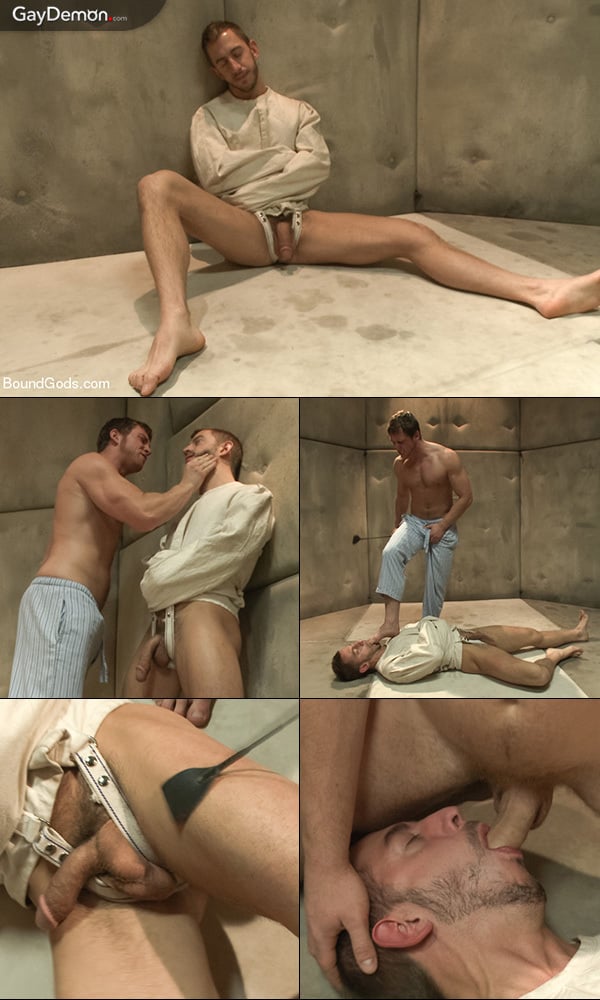 Connor Maguire is hard on his luck and his friend Bryan Cole offers him a place to stay in this scene from Bound Gods. But Bryan is obsessed with his buddy and can't resist staring at him in his pajamas while getting ready for work in the morning.
One night Bryan has a dream about his friend and finds himself bound in a straight jacket inside a padded cell. Connor beats his bound buddy with a riding crop and calls him all kinds of nasty names. Then he stuffs his big cock in Bryan's mouth.
Connor suspends Bryan in a rope harness and fucks his ass good and hard, then he restrains his buddy in wooden stockades where both his ass and mouth are available to service Maguire's big cock without any resistance. Bryan gets his ass spanked with a wooden paddle and his throat fucked until he gags, then his best friend dumps a big creamy load down Bryan's throat. He's in heaven, even though it hurt like hell.