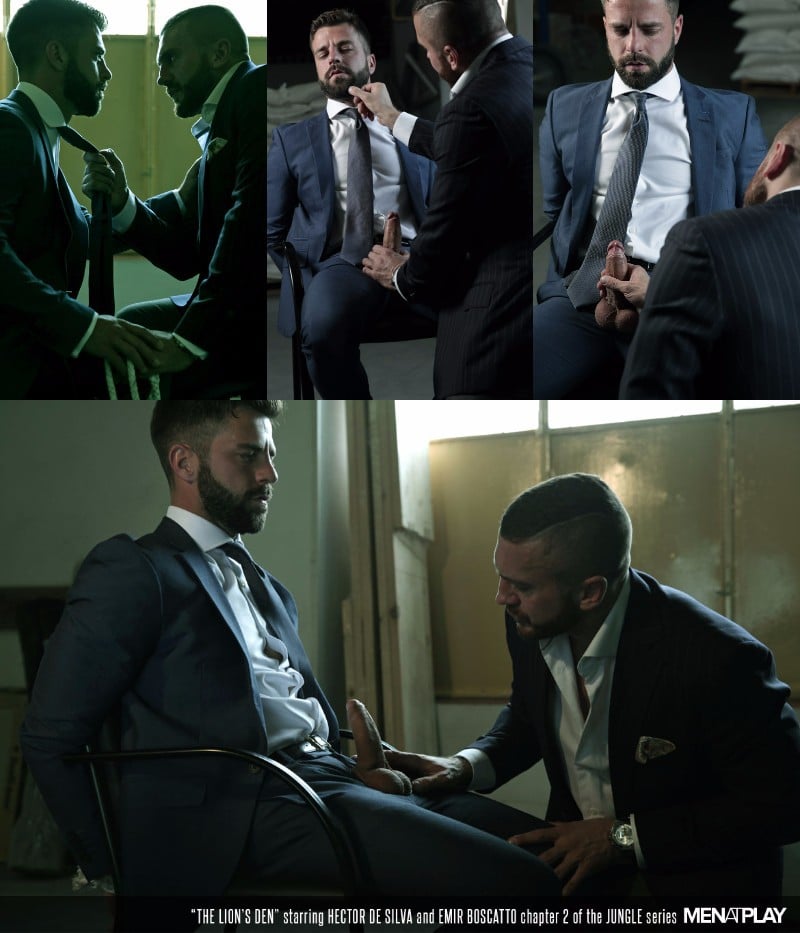 Watch All of Emir Boscatto's Scenes at Men at Play
When the second scene of Men at Play's The Lion's Den opens, Hector de Silva finds himself tied to a chair in a warehouse. Emir Boscatto enters and takes the long walk toward Hector. He unzips Hector's trousers and pulls out his cock, then he plays with it and stops shy of letting Hector unload his nuts.
Still tied to the chair, Hector is manhandled and forced to suck his captor's cock. And Emir edges him a couple more times. Emir enjoys seeing Hector begging to cum with his eyes. Hector won't say it out loud, he doesn't want to let this man know that he's enjoying it. But Emir knows that Hector doesn't want him to stop.
Emir strips out of his suit and releases Hector from his rope bindings, then he sits back in the chair and tells the bearded hunk to suck his cock. He pushes Hector onto the chair, orders him onto his knees, then Emir dives into his ass and tongue fucks him. This game of power is just beginning and Hector's ass is going to see more action that he ever thought.