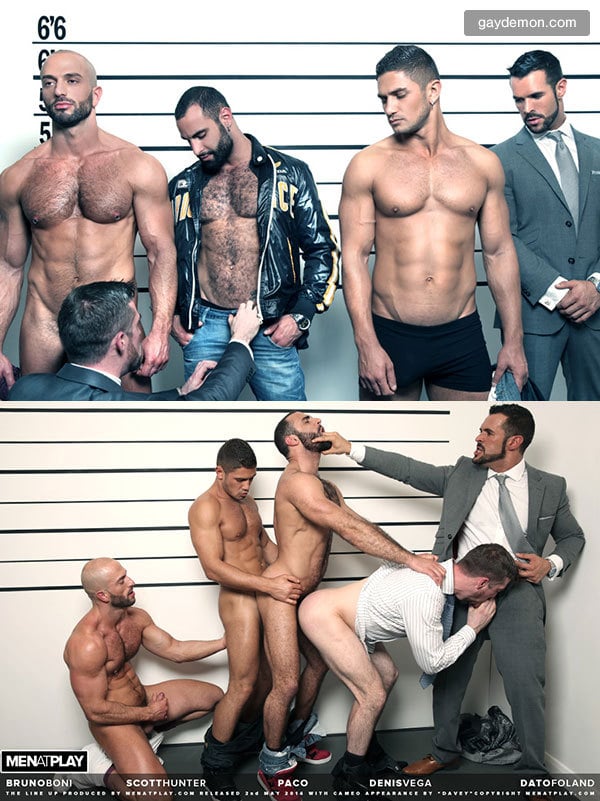 Scott Hunter is on a power trip. He's got probably the best line-up in the world. Bruno Boni, Dato Foland, Denis Vega and Paco line-up at Men at Play, suited and ready to get a full inspection.
One by one, Scott orders them to take off their tops, then their trousers. Soon enough, these four porn gods are stood with their thick, uncut, heavy dicks hanging. Scott begins to inspect starting with Bruno, getting him rock hard as the others stand watching and waiting.
Before long, Scott has all four of the hunks' cocks to service, all demanding some attention and waving in his face as he expertly sucks. But these muscular tops aren't easy pushovers and they decide to gang up on Scott, overpowering him and holding him down as they spit on him, slap him around and each give his ass a real hard pounding! This spectacular gang bang results in an epic cum shower that will be hard to beat!