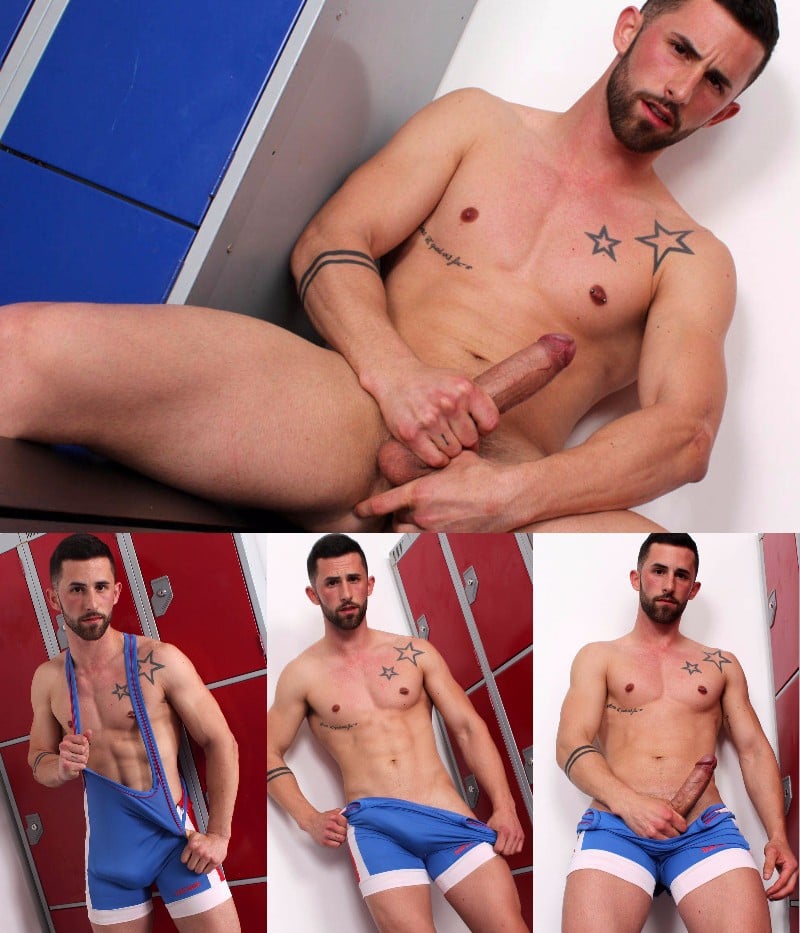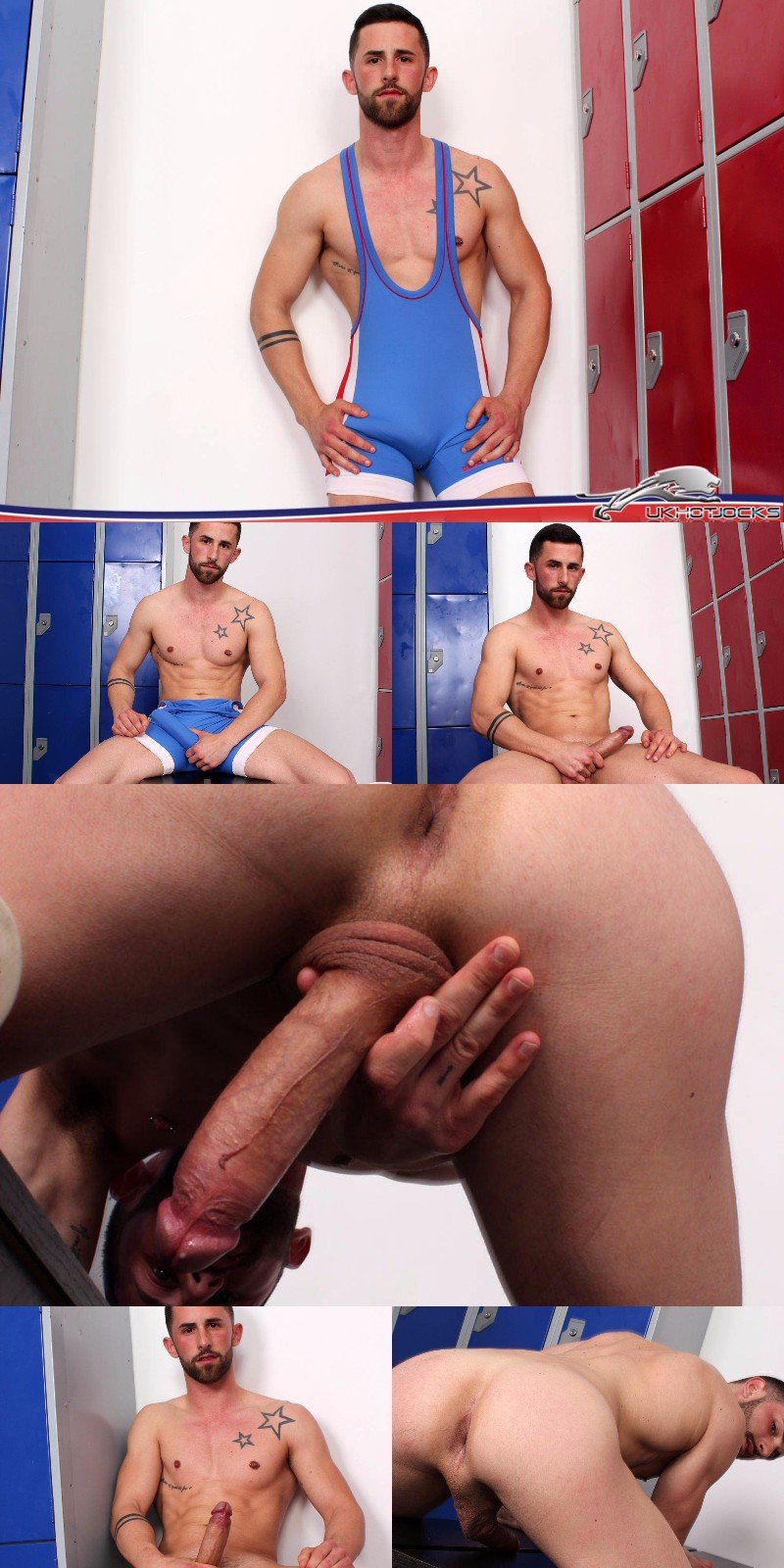 Watch Sunny Colucci's Debut Video at UK Hot Jocks
Sunny Colucci is fairly new to Pornland, he just began filming a little while ago. And this Spanish stud is gorgeous, don't you think? Come inside and see him working up his boner in the locker room.
I don't know what it is about a wrestling singlet that is so sexy. Is it how it grips the thighs so tightly? Is it how it shows off a guy's bulge? Maybe it's those long shoulder straps and bib that really don't hide much of a guy's chest? I don't know, I have quite figured it out, maybe help me along and let me know what you like about them. In any event, Sunny Colucci looks très sexy in his.
Sunny sits on the locker room bench and teases us by sliding his hand inside his wrestling suit and rubbing his cock. He slowly slips those straps off his shoulders, then finally he peels off the singlet. Completely naked, he strokes his beautiful uncut cock and tickles his fingers around his butt hole. And when he finally shoots all over himself, he makes a lot of grunting noises.