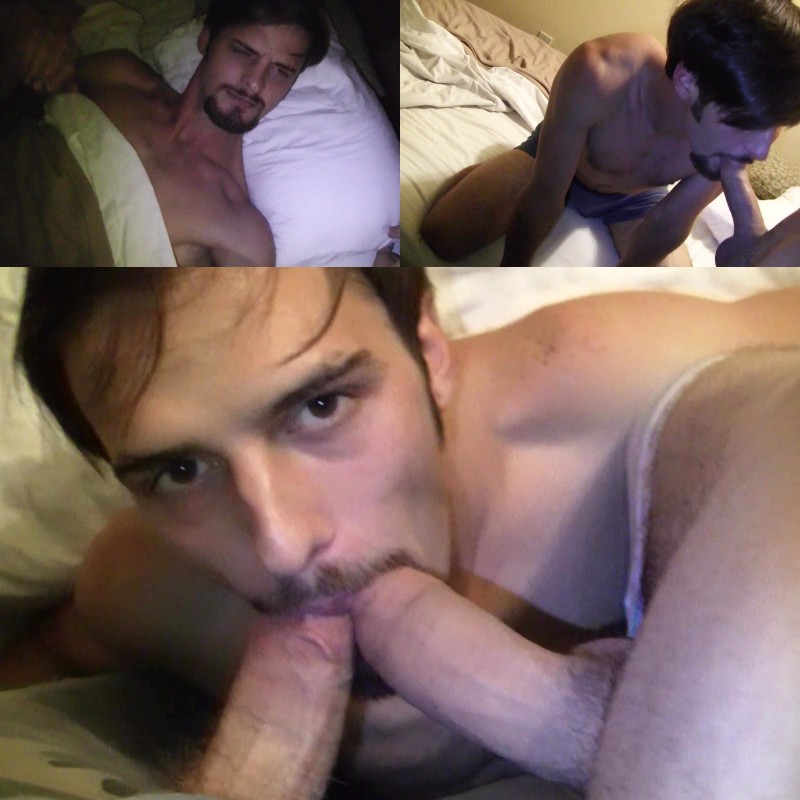 Watch Delinquents Getting Fucked at Boys Halfway House
Lebeau has sticky fingers, and not in a good way. No, this guy has gotten in the habit of helping himself to anything he wants. When you've got a bunch of guys living together in a halfway house there's already going to be friction, but when it's the littlest things that cause the biggest problems, like someone stealing your can of soda. Come inside and see what happens when Lebeau is caught red-handed.
The house managers head into Lebeau's room to confront him. He's sleeping, so they wake him up. This bad boy isn't in the mood for a fight, so he doesn't really put up much of one. When the supervisor pulls out his cock, Lebeau gobbles it down. And he's very good at it. So good that this supervisor is very likely coming back every couple of days for more.
Lebeau has heard from the other residents that a punishment rarely ends at a blowjob, so he assumes the position -- down on his hands and knees with his ass in the air. "His hole feels fantastic," says one of the supervisors. While he fucks Lebeau's ass, the other manager slides in against the head of the bed and holds Lebeau's head down on his fat cock. And these two are just getting started.
See more at Boys Halfway House