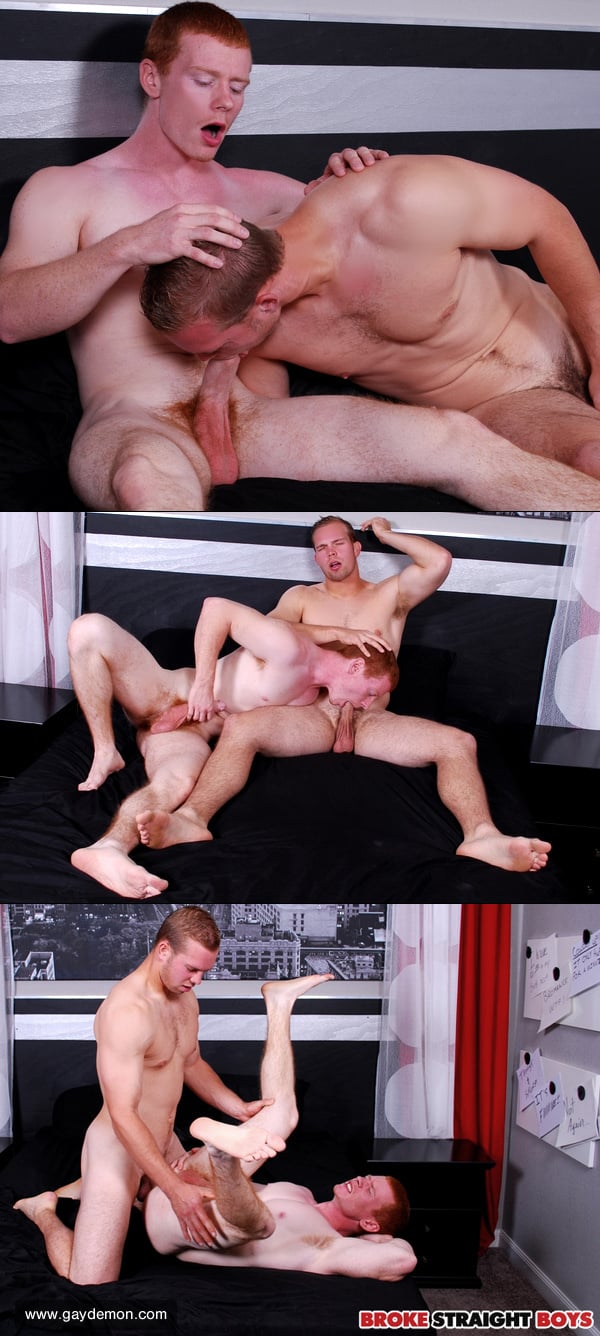 These twenty year old straight dudes suck and fuck for cash and you get to watch. Please nobody give these guys any other job but porn! This is poor Spencer Todd's second time taking cock and it doesn't get any easier for him. That hole will just never loosen up so he has to moan and jack and count the minutes until cum flies. No pain, no gain!
Vinnie Steele does the so totally hetero honors of plugging his buddy's ass. Vinnie's lucky he didn't have to take Spencer's thick piece in his ass this time. I guess it's in his contract. Just like his demand for a white leather couch and blue M&Ms in his dressing room. I mean undressing room.
This flick's also a bare foot lover's dream. Vinnie's got a hot pair of twelves and Spencer's size nines flex while he gets pounded. You know he's going to be sore after. But is Spencer secretly starting to crave being fucked? That full feeling and making your buddy happy can be so addicting. Watch these two Broke Straight Boys and decide for yourself.
See more at Broke Straight Boys