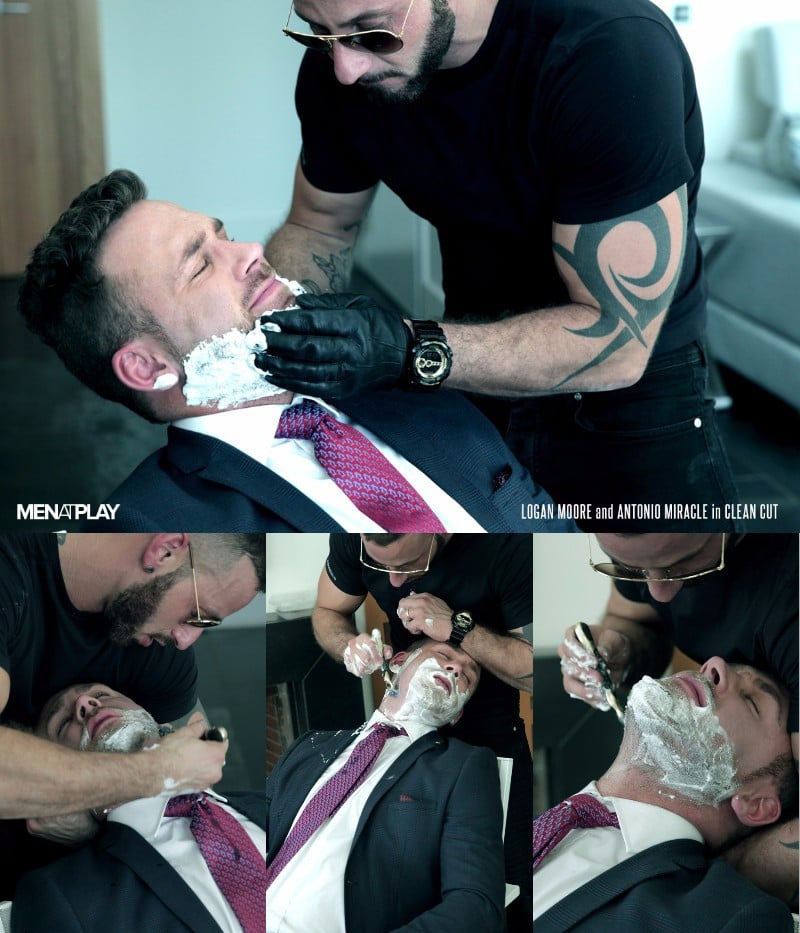 ---
Scene Pictures
Logan Miracle and Antonio Miracle explore a kinky fantasy in this Men at Play video called Clean Cut. Logan is making his morning coffee in his kitchen; he hasn't heard Antonio break in through an upstairs window. Antonio jumps Logan and subdues him, binding him to a chair with plastic ties and duct tape. And wait until you see what he does next.
I think Logan Moore looks très sexy with his beard, so I'm sad to see Antonio Miracle shaving it off, but at the same time, this bondage-shaving fantasy scene is hot. While Logan is still out, Antonio lathers his face and shaves off his beard. Can you imagine a burglar breaking into your home to tie you up and shave your face? Kinky.
When Moore comes to, Miracle force feeds his big cock down the executive's throat. After he's sure Logan won't run away, the burglar unties him and bends him over the dining room table to eat his ass. Then Logan leans against his fire place and Antonio stuffs his big curved cock deep inside his ass and fucks him hard.