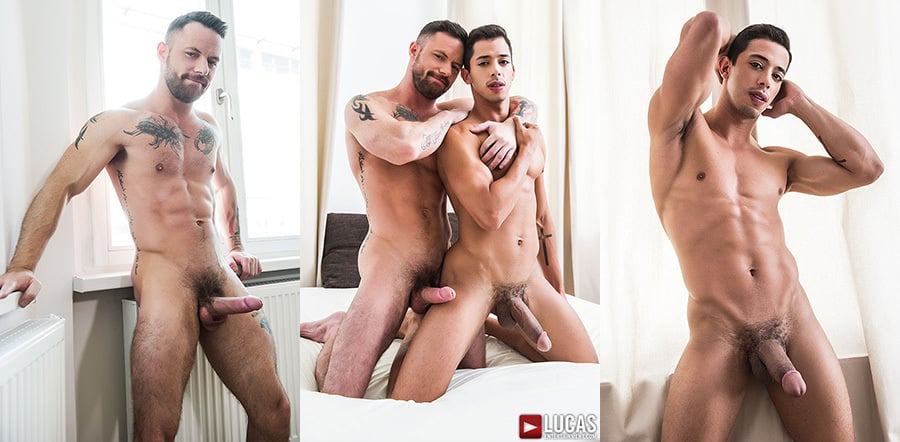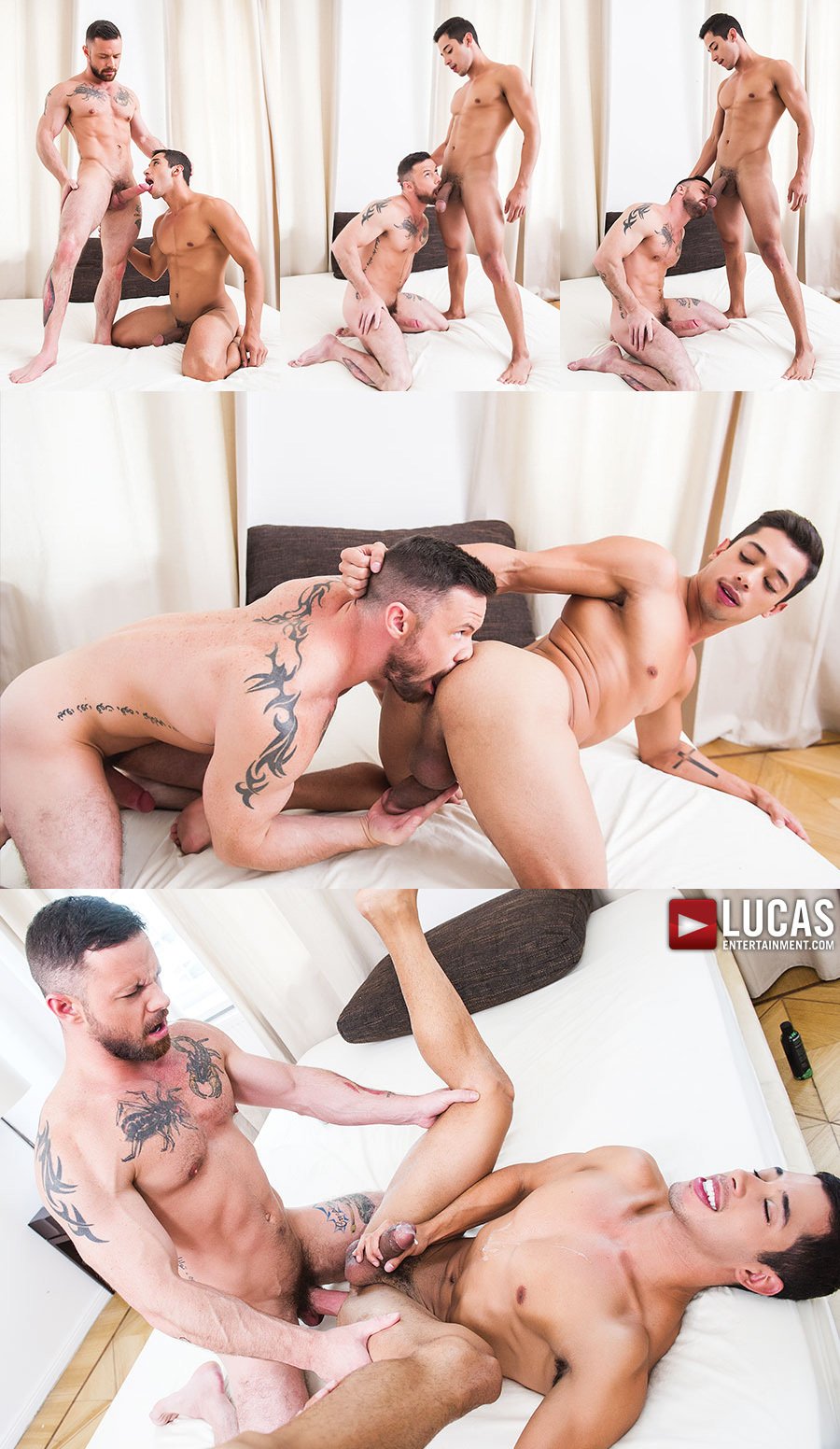 When this scene opens, Drae Axtell is lying face down on the bed, his ass is a tempting sight. His legs are spread and it's hard not staring at his orange-sized nuts resting on the bed. His ball sac is fucking huge. I don't normally pay too much attention to a guy's nuts, but these babies need to be held -- in both hands. Sergeant Miles crawls onto the bed, rubs his hand up Drae's leg, then brushes across the lad's fleshy ass; Miles rolls him over and Drae's cock is already rock hard and his round balls are pulled up tight against his body.
The guys mess around kissing, swapping head, and caressing each other's bodies. This Lucas Entertainment video is a flip-flop scene, so I know they're both getting plugged, but who is bottoming first. It could go either way. Then Sergeant Miles rolls over on his back and hooks his arms under his legs offering his hole to Axtell. Drae pinches Miles nipple and gives his cock a few more strokes his hand, then Miles wraps his lubed fist around Drae's swollen meat and gives it a couple of tugs. Drae's profile says he has eight inches, but it looks much bigger. And as he's about to fuck Miles, his dick isn't even rock hard; it's thick and swollen, but it's not rigid.
Miles can't wait. "Stick it in," he pants. Drae squeezes it at the base to get enough stiffness to push it into Miles' hole. He doesn't even wait for Miles to get used to it, he just pushes all the way in. Miles bawls with each inch: "Oh ... oh fuck ... ohhhh ... ahhhh ..." Then he whimpers as his ass takes the last inch or so. "Oh that's one big long cock," he grunts. The guys switch back and forth fucking each other until the finale when Miles screws Drae on his back and the lad showers his sweaty torso with jizz. It's quite a lively cumshot.
See more at Lucas Entertainment