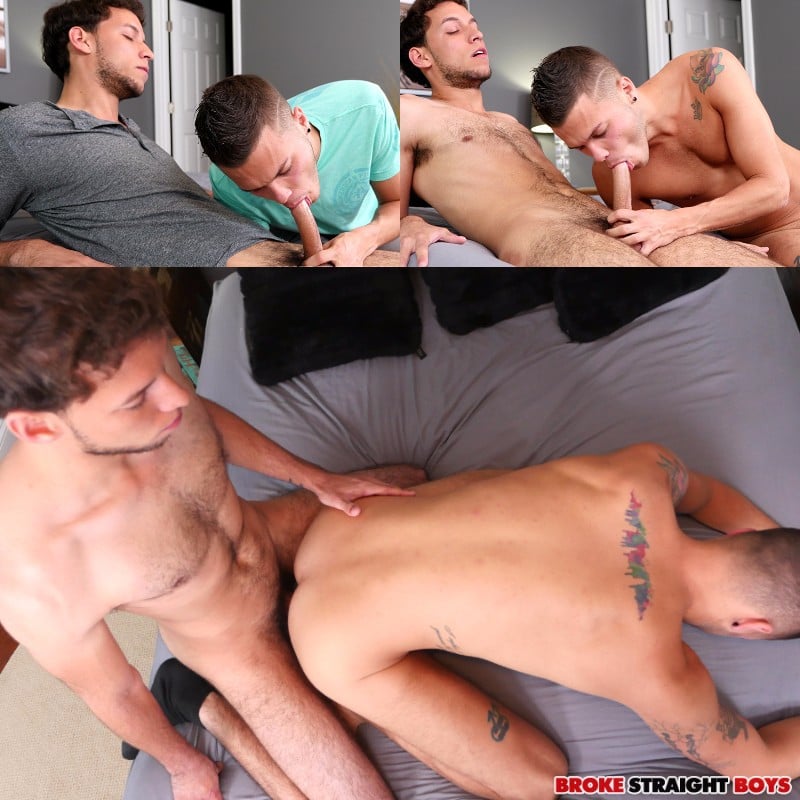 Watch Tim Hanes Fuck His First Guy at Broke Straight Boys
"I am a creative and adventurous person but I am an introvert most of the time," says Broke Straight Boys newcomer Tim Hanes. He's 21 years old and says that he has never even thought of being with another guy, but he also can't refuse the kind of money BSB throws at him. Gage Owens has filmed 24 scenes with the site, so he's teaching Tim how to fuck a guy's ass.
Tim Hanes just got his first blowjob from a guy in the middle of May when Zach Covington sucked him off. This week, Broke Straight Boys ramps things way up and schedules Tim to fucks Gage Owen's ass. Gage has lots of experience and wastes no time getting Tim's pants off. He goes down on him, pushing his buddy's stiffening cock all the way down his throat. And in no time, Tim is rock hard and ready to fuck.
Down on all fours, Gage waits for Tim to lube up then he slowly pushes his hard-on inside. He thrusts for a couple of minutes, then Gage takes over and rides Tim. And when Gage needs a break, Tim throws a hard fuck into him on his back. Tim holds Gage's legs and pounds him until the bottom unloads all over himself. And Tim isn't far behind.
See more at Broke Straight Boys