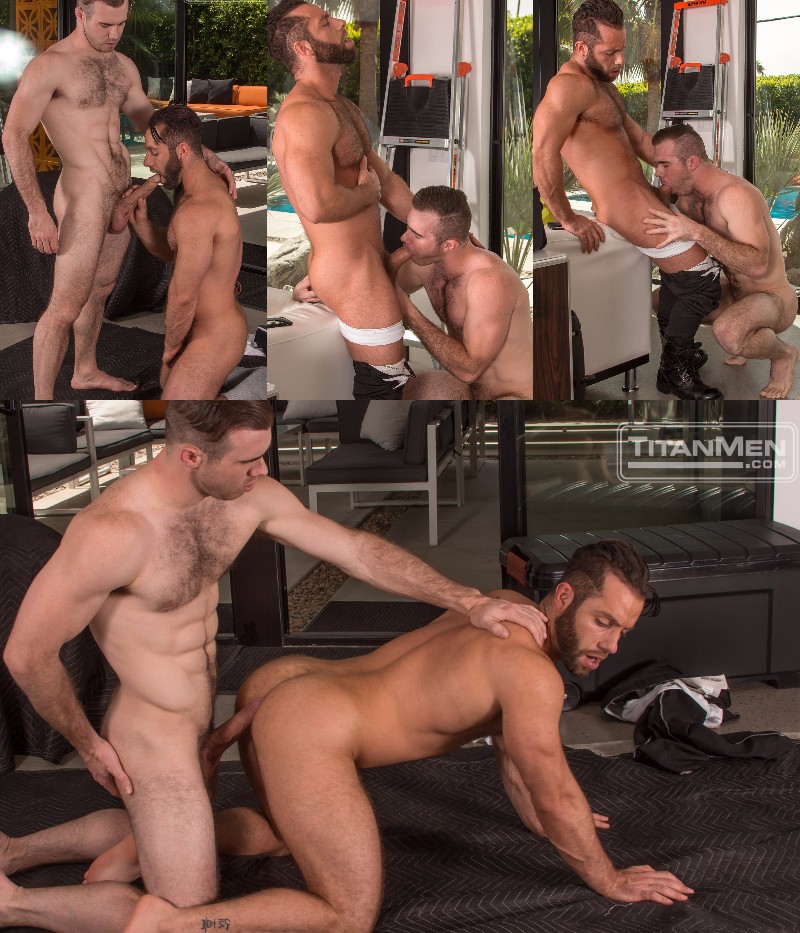 Save 25% on Your Titan Men Membership - Click Here
Matthew Bosch and Eddy Ceetee haven't seen each other since they wrestled in high school. But in Titan Men's Say Uncle they're getting together for a horny reunion. Matthew walks into Eddy's place, they say hello and "it's great to see you," then Eddy wraps his arm around Matthew and flips him to the ground. After a little horseplay they're both horny and ready to go.
"See what you did to me," Eddy says, standing and groping his crotch. "Just like senior year," Matthew laughs, checking out his buddy's bulge. "You did give the best blowjobs," Eddy laughs back, giving his crotch an extra squeeze. "I've only gotten better," Matthew brags. So Eddy unzips and tells him to prove it.
Matthew Bosch flip flopped with Bruce Beckham in the second scene of Titan Men's Say Uncle, but in this session with Ceetee, he's all top. But watching these two furry hunks blowing each other was my favourite part, especially when Matthew is standing with his hairy butt to the camera and getting head. Man, he's got a fantastic ass, and we so rarely get to see hairy rears in Pornland, it's a nice treat.