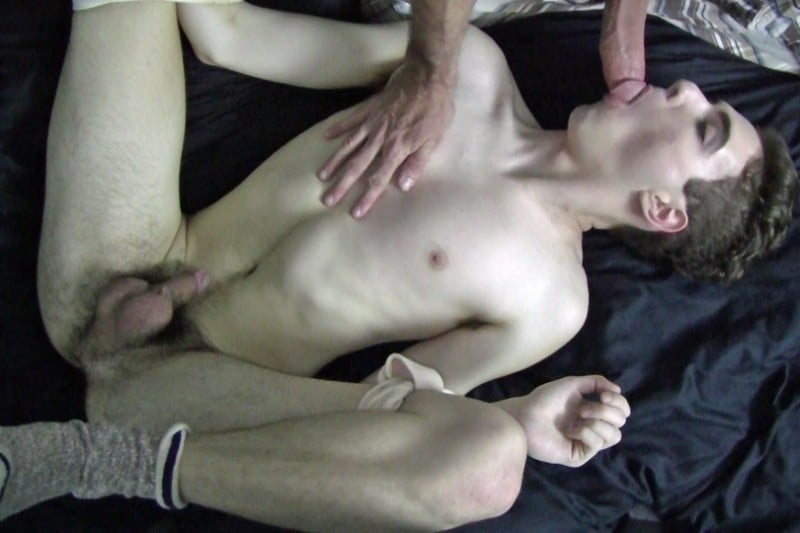 See Bad Boys Learning Hard Lessons
It was bad enough that Ashton broke curfew, but he was drunk too. He tried to maintain his composure, but the supervisor isn't stupid, he's been running Boys Halfway House long enough that he knows every trick in the book. He waited a few minutes before heading up to Ashton's room. The poor lad didn't even make it to his bed, he was passed out on the floor. Come inside and see what happened.
Ashton didn't wake when the supervisors nudged him, so they wrapped his mouth in duct tape. They lifted him onto the bed, stripped off his clothes, and tied his legs to his arms so his pretty hole was exposed. When one of the men massages Ashton's hole with his finger, the lad finally wakes up. They hadn't really thought through the duct tape -- how was Ashton supposed to suck their cocks? So they ripped it off.
With a supervisor kneeling over either side of him, Ashton does what is expected and he licks and sucks each cock as it's presented to him. They take turns pumping his mouth and making him gag. Then, on his back, the delinquent takes one supervisor's nine inches up his ass while the other continues feeding his mouth. After a number of swaps, the supervisors have had their fill of Ashton's ass. "Open your mouth," one of them orders, and he deposits a perfectly white load of spunk all over the boy's tongue.
See more at Boys Halfway House