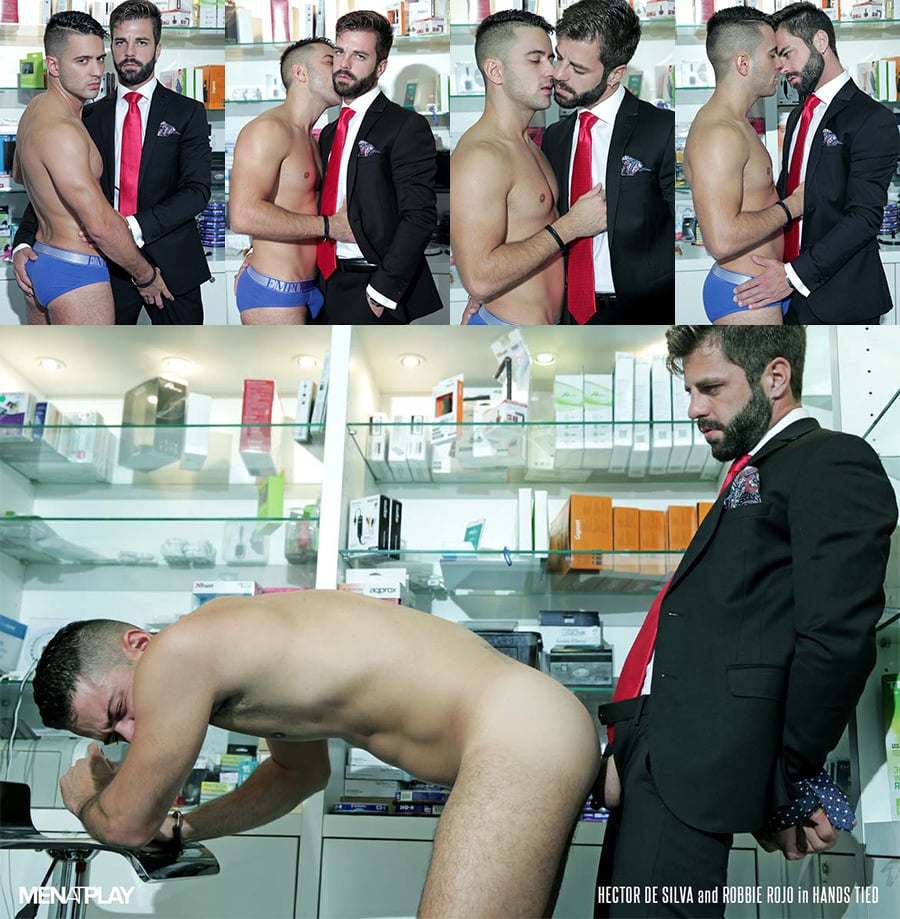 Hector de Silva needs a night off, so he asks his co-worker Robbie Rojo to change shifts with him. Robbie doesn't really want to do it, but Hector says, "Please ... I'll do anything." Now when a guy in Pornland says that you know where things are going. But this scene from Men at Play takes a sideways turn when Robbie loosens his tie and binds Hector's hands behind his back. Then, right there in the electronics store, he gropes Hector's crotch. Come inside and see how dirty these men get.
A few weeks back, Robbie Rojo bent over the store counter for Dallas Steele and he got his hot little ass fucked. And now, Robbie is squatting in front of his co-worker and gulping Hector's big cock. You've fantasized about doing this, haven't you? I've worked with more than a couple of sexy men, guys worth risking it all if the moment presented itself.
Hector enjoys Robbie's mouth on his cock, but he wants more. And he takes it. Hector easily slips the tie off his hands and he grabs Robbie and pulls him onto his erection. Hector buries his hard-on inside the stud's ass, then bends him over and thrusts hard.