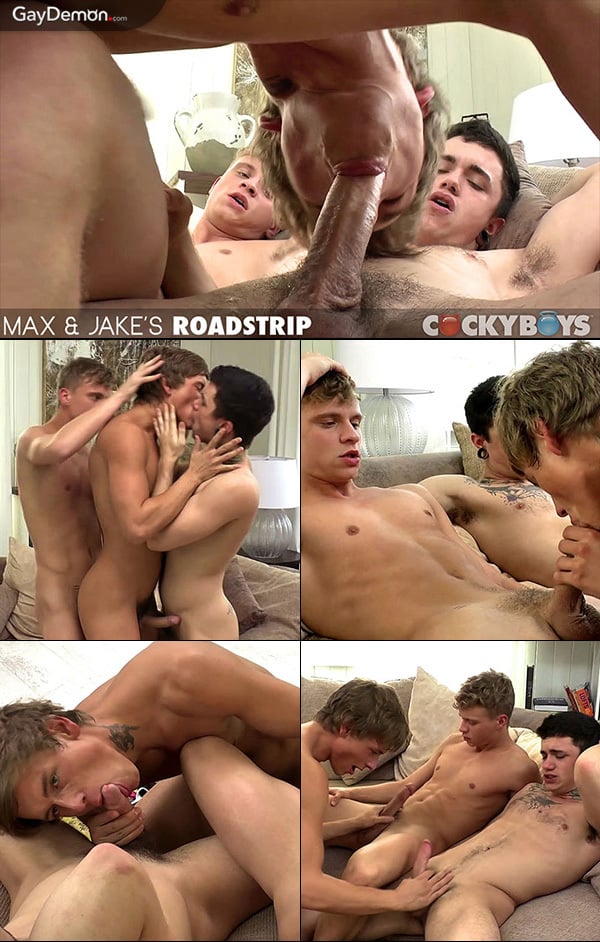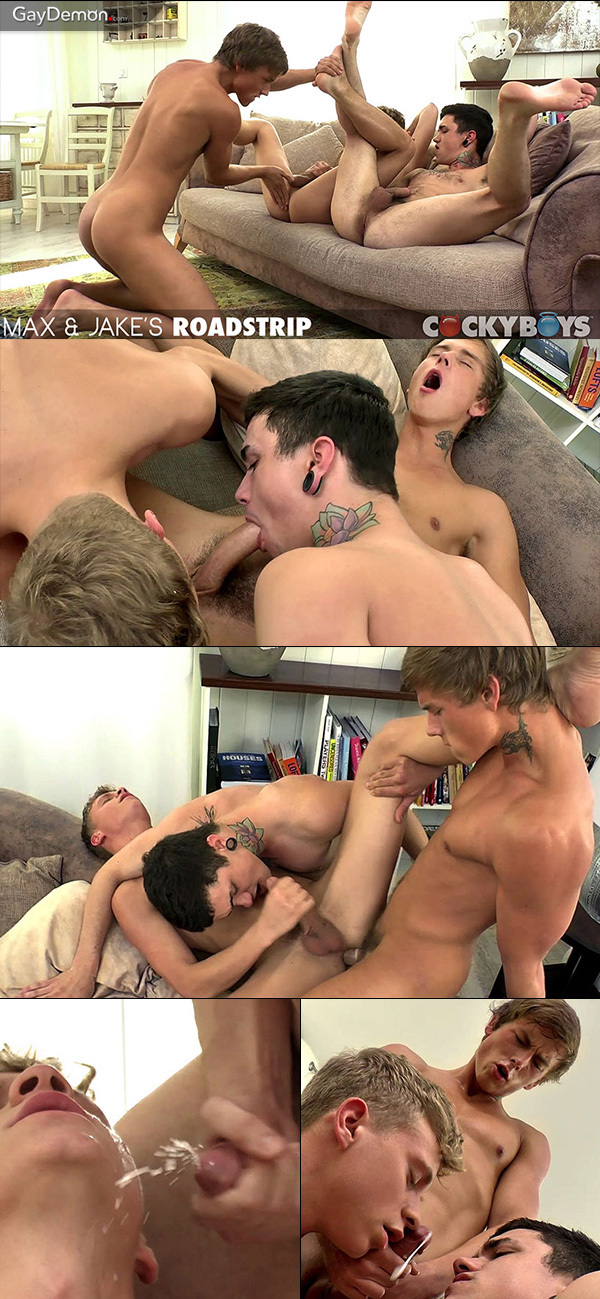 Cocky Boys is a king of the gay sex series, and their latest called RoadStrip with Max Ryder and Jake Bass is coming to an end with the fourth and final episode called "In Your Dreams" with Kevin Warhol.
Following on the heels of the award-winning smash hit Project GoGo Boy, Max and Jake are exhausted, they sucked a lot of dick in Project GoGo Boy, so they decided to take a much-needed rest. Max and Jake packed up the RV and headed on a road trip to rest and bond as buddies, and they promised that there wouldn't be any sexual goings on during this trip -- just a couple of guys seeing America in their RV.
If you've seen the first three parts of RoadStrip, you'll know how the "no sex" thing worked out. And this final scene sees Max Ryder and Jake Bass in a horny threeway with Kevin Warhol. The blond stud finds himself in an energetic and passionate kissing threesome with Max and Jake vying for Kevin's kisses. Then they move to couch where Max and Jake sit back while Kevin bobs on one stiff cock, then the other. They keep this cocksucker's mouth very very busy. But Kevin gets them back when he fucks both their asses, then puts Max and Jake down on their knees to compete for his cum load. A very horny ending to a funny and hot road-trip series.