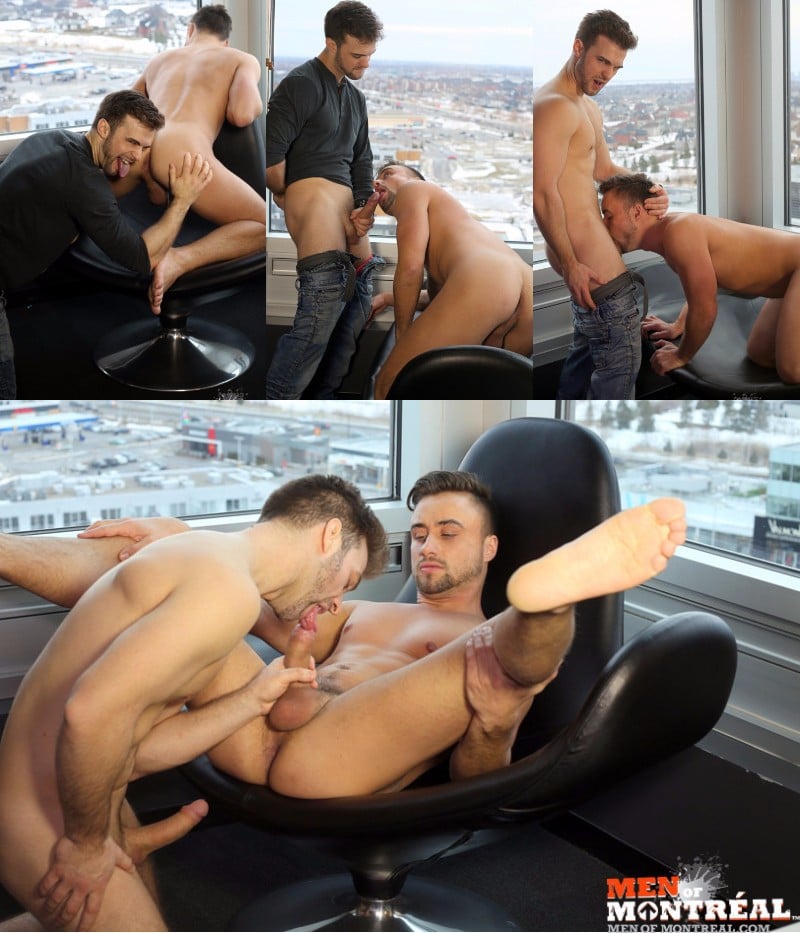 Get a 3-Day Trial to Men of Montreal for $2.99
Samuel Stone had a big fight with his lover; Brandon Jones stormed out and headed off to fuck Derek Thibeau, or get fucked by him rather. Samuel needs some help getting over it, and you know what they say: the best way to get over a guy is to get under another one.
I've been there, haven't you? Your man has been a complete asshole about one thing or another, so you think that sucking another guy's dick will make you feel better. And maybe it does for a little while until your anger wanes. Although I'll bet a ride on Gabriel Clark's long cock goes a long way to make a guy feel better. Anyway, back to the story ... Samuel gives Gabriel a call to see if he wants to come over. He does.
When Gabriel arrives, Samuel is down on his knees pretty quickly gulping the dude's big uncut cock. Gosh, it's a beauty, isn't it? It's long, thick, and covered in foreskin. And he loves sticking it in hot little bums like Samuel is sporting. Samuel kneels on the chair and offers his ass and Gabriel plunges in. Later, he flips the bottom over and drills him until Samuel blows jizz all over himself, then Gabriel drains his nuts on his spent buddy.