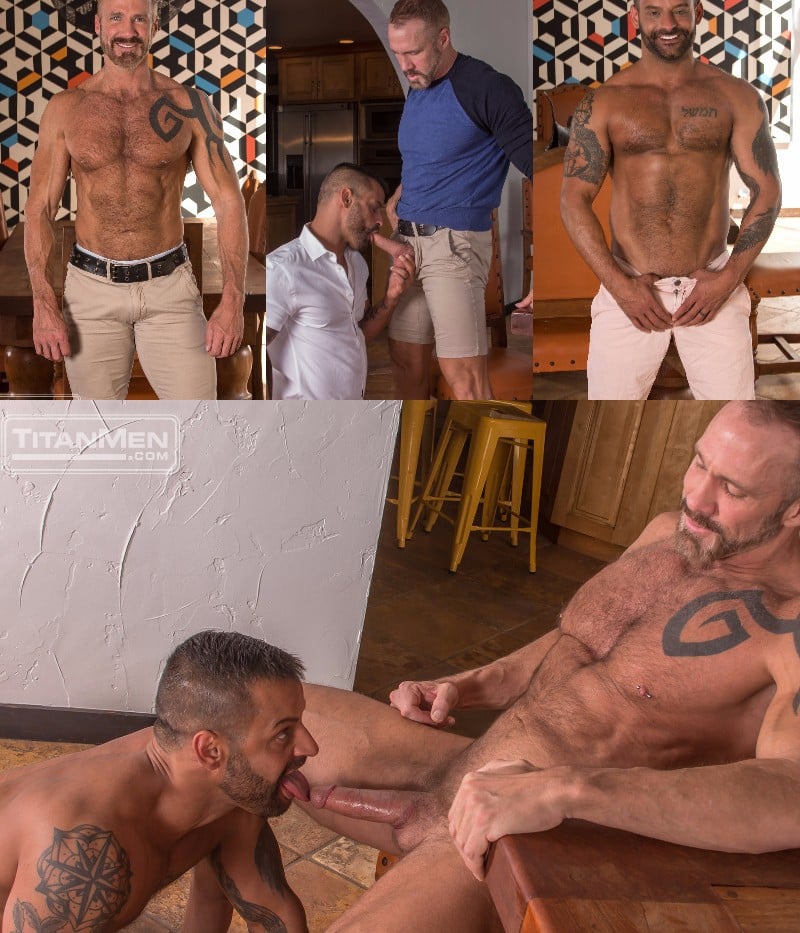 Save 25% on a Titan Men Membership - Click Here
"You spent $500 on a pair of shoes?" Dallas Reeves bellows. David Benjamin struts in from the kitchen, wearing flip flops no less, and gets a lecture about his spending. Dallas says they're going to have to put their expensive vacation home on the rental market to pay for some of David's extravagant spending. Come inside to see how David worms his way out of this one.
David doesn't like the idea of renting out their house to a bunch of "creepy guys," as he says, so he agrees to return the shoes. Well, he agrees with his words, but does he really mean it? He wraps his arms around Dallas and kisses him. Seconds later, "You always know how to get me going." Of course he does, he wants to keep his fucking shoes.
Dallas stands and David moves around for another kiss while unbuttoning his husband's shorts. He lets them fall to the floor and Dallas' erection pops in the air. David kneels to make Dallas forget about their money woes. Dallas sits back in his chair and enjoys some great head before laying his lover on the dining room table where he fucks his ass.