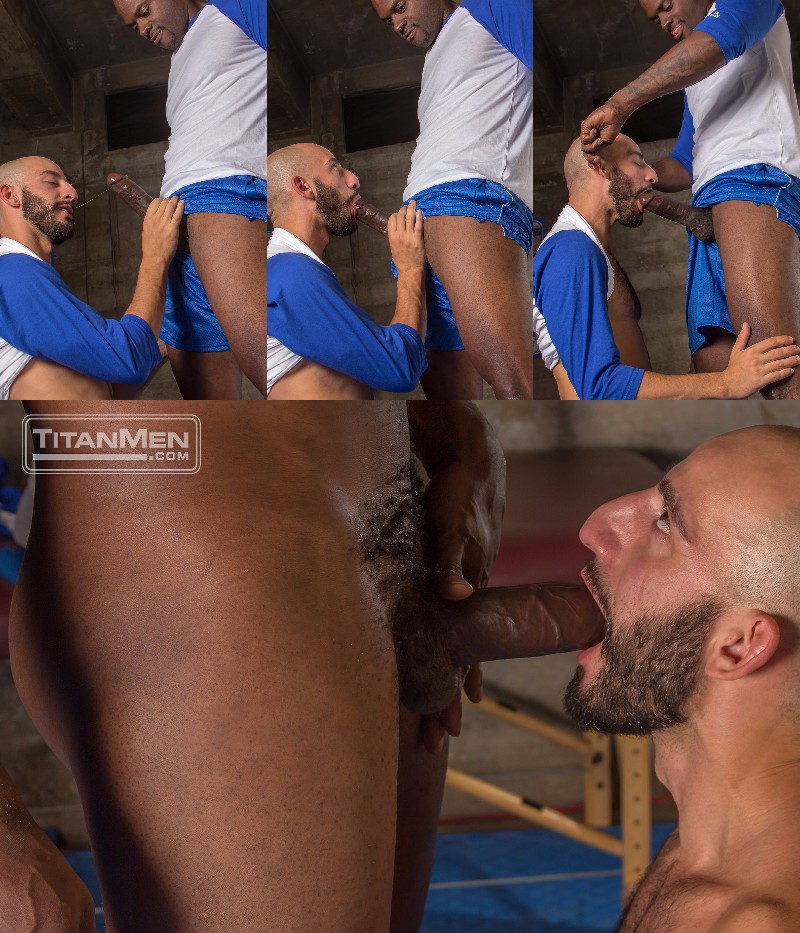 Get 25% Off a Titan Men Membership - Click Here
Baseball player Eric Nero is on the massage table in the team locker room when he hears on the news that his coach A.J. Benson (Jesse Jackman) has come out of the closet. When Nero comments on it, trainer Diesel Washington says it doesn't bother him adding, "Coach and I have been buddies for years." And you know where this is headed, so come inside and see which big dick is going in whose ass.
It's hard to say who has the bigger bat in this scene. Nero's profile says that he's packing nine inches and Washington's says he has 10 inches, but Nero's definitely looks bigger, well, soft at least, he's a heavy hanger. I guess I'd really have to hold them both in my hands at the same time to see who has the larger cock. Wouldn't that be a fantasy come true?
Diesel lowers his mouth onto Nero's massive cock and gives him head, then he climbs on top of the massage table and mounts the baseball player in a 69 session. "Fuckin' love that dick!" Nero grunts. Diesel says, "Make it nice and wet … suck that big dick!" After spreading Nero's hair ass cheeks and munching on his hole, Diesel slides his big bone inside and starts pumping.