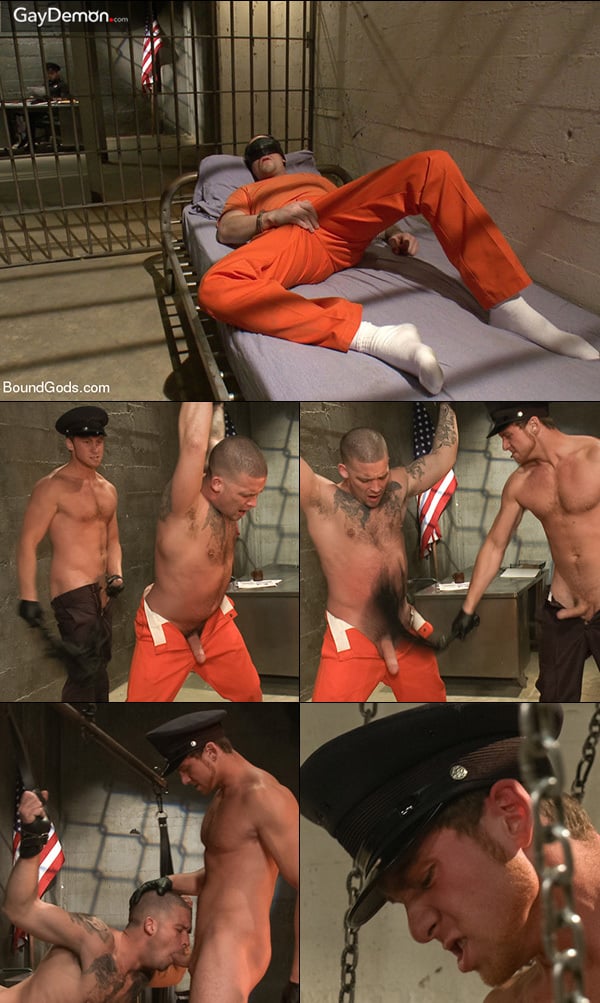 Caleb Colton is a perverted sex offender and he finds himself in the Bound Gods jail. Connor Maguire is the new office on duty who is assigned the task of watching over this nasty prisoner.
Office Maguire decides to see just how perverted this prisoner is. Caleb has been locked in a chastity belt and blindfolded, so he's of little threat. Maguire enters the jail cell and makes this pervert swallow his big, fat cock. Then the jail guard opens up the prisoner's asshole with his night stick.
After a severe flogging, Caleb is suspended from the ceiling and the officer fucks his ass good and hard and blows his cum load all over the prisoner's face. Then the prison guard lets Caleb jack off all over his boots, but he's forced to clean up his mess with his tongue. Turns out this sex offender is pretty perverted, indeed.