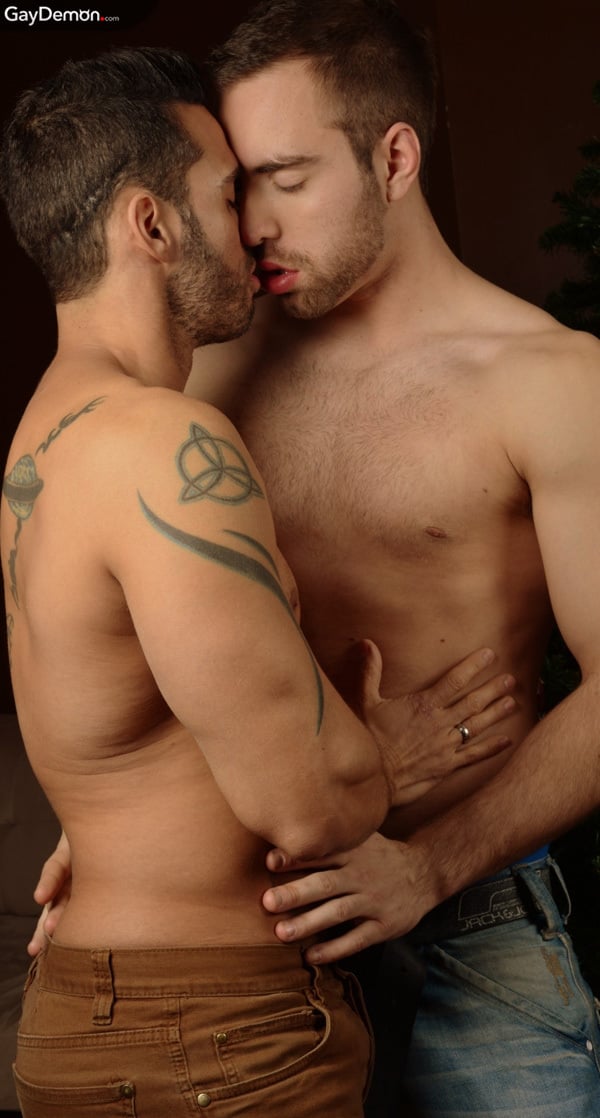 Sometimes a producer gets a couple of guys together and their fuck scene sizzles, the attraction is mutual and the chemistry is magical. Men of Montreal really lucked out with Alec Leduc and Alexy Tyler, who even admitted themselves that they were pretty excited about filming together, and the scene exceeded their wildest expectations.
Alec hasn't been having sex with guys for long, but he's come a long way since he gave his first awkward blowjob last summer. Six months later when he filmed this scene with Alexy Tyler, he was sucking dick like a pro and his blowjob skills have really improved. He was so into giving head that he didn't wait for Alexy to make the first move, Alec clearly couldn't wait to get Alexy's dick in his mouth.
After Alexy gave Alex some deep-throat action, he sat on his buddy's big, uncut cock in a reverse cowboy. Then Alexy got down on all fours so Alec could pump his ass really hard. Lying on his back, Alexy shot his cum load all over himself while Alec drilled his butt. And Alexy finished Alex off with a slobberingly wet blowjob and Alec gushed his load of jizz all over Alexy's face. And they end it all with some cum kissing so Alec could taste his own spunk on Alexy's lips.